---
The Commission for Financial Capability has adopted a refreshed Māori name to reflect our new strategic purpose, vision and mission, and returned to our founding English name. We are now:
Te Ara Ahunga Ora Retirement Commission
Te Ara Ahunga Ora was developed for us by renowned linguist Sir Pou Temara in consultation with Te Taura Whiri i te Reo Māori, the Māori Language Commission, with input from two of our Māori staff members, Marina Kawe-Peautolu and Erin Thompson.
Te Ara means the pathway, giving an aspirational yet intentional feel to the act of developing what is needed to achieve wellbeing.
Ahunga is the act of carefully developing an object or an idea or both.
Ora is health, life, wellbeing, contentment.
And so Te Ara Ahunga Ora translates to 'the pathway to developing long-term wellbeing'. It reflects our purpose to empower the people of Aotearoa on their journeys to a better retirement, and affirms our commitment to improve retirement outcomes for all New Zealanders, so that everyone can retire with confidence.
Embracing our Māori name led us to consider whether our English name was still an accurate reflection of our purpose. Financial capability is a crucial aspect of what we do, but not the principal reason we exist. Te Ara Ahunga Ora acknowledges the state of wellbeing we aspire to and points to the pathways we may take to achieve it. We believe our original name, the Retirement Commission, better encapsulates the breadth and depth of our work.
Te Ara Ahunga Ora Retirement Commission reflects the different journeys we take towards retirement and returns us to our core purpose.
Our logo
Two koru symbolise our commitment to embrace the best of Māori and Pākehā worlds to consider diverse cultural perspectives in our everyday work, helping lay the foundations for a more inclusive future.
Beneath the koru are curved strokes, symbolising hands of support and the varied journeys New Zealanders take to reach retirement.
Our values
During the renaming process we settled on a new set of team values that will steer us to think holistically, act collaboratively and feel empathy for those we serve.
---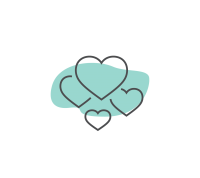 Kia manawanui Let us be big hearted
We act with kindness, empathy, aroha and courage. We think beyond ourselves to achieve better outcomes for all. We pursue positive and innovative change.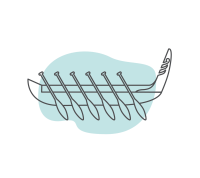 Me hoe tahi We paddle as one
We are stronger together. We continuously seek ways to collaborate and bring people together. We respect the value that every person and stakeholder brings to the table.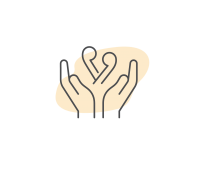 E tipu, e rea We grab the best of both worlds to flourish
We embrace the best of both worlds and consider diverse cultural perspectives in our everyday work and actions. We lay the foundations for a more inclusive future.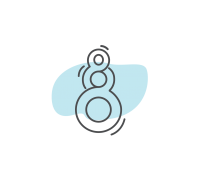 He taonga te pono We treasure truth
We are honest. We act with integrity and authenticity in everything we do. You can look to us for trusted information, honesty and guidance.
---
How we honour our name and values day to day
We embrace a Treaty-based approach to our work. Kia manawanui signals our big-hearted role as public servants to all New Zealanders.
We are curious thought leaders, seeking and sharing research and insights. We will take a stand when it matters and where we can influence change.
We're open and honest, inviting our stakeholders and government partners to collaborate with us in a common purpose.
We think long term and encourage others to do the same – both through government policy and among those who use our financial capability programmes.
Te Ara Ahunga Ora Retirement Commission
Empowering the people of Aotearoa on their journeys to a better retirement