Kia ora tatou and welcome to our quarterly update
---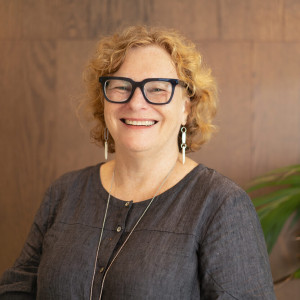 It has been a busy few months, with a number of very cool initiatives taking shape.
An especially proud moment for me was the launch of the De-jargoning Money glossary in June. Helping customers by standardising sector-wide language was a top suggestion from you when we consulted upon goals for the National Strategy in 2020. After 18 months of intensive workshops, consultations and feedback, producing the glossary has been a real team effort. We're so grateful to all of you who helped with this ambitious project and are thrilled to see it out living and breathing in the world.
I'm asking all sector leaders and their comms teams to help roll out the changes as you review consumer messaging and guidance.
We recently published the second National Strategy annual report to give an update on the progress that's been made over the past financial year and acknowledge some industry highlights. It was great to look back at all that has been achieved in the past year. From our inaugural annual partners conference in August, to various working groups, webinars and partnerships all working to help lift New Zealanders' financial wellbeing, it has been a hugely productive year. So many of you have generously contributed your time and energy to this kaupapa, on top of very busy workloads and lives. We know your involvement is no small ask and are so grateful for all your support.
Together we have made a real impact. We have reached millions of New Zealanders through cross-sector campaigns, supported not-for-profit partners with funding to help reach their communities, provided guidance for the sector to tackle financial jargon, and walked hundreds of households through free courses on financial wellbeing and pathways to homeownership. As New Zealanders continue to face the cost of living and other financial challenges, the consistent individual and collective support we offer becomes more and more vital.
We are now looking ahead to what's next. We have just released the Commission's Statement of Intent, which sets our strategic intentions over the next four years and our Statement of Expectations which outlines our 12-month workplan.
I am also honoured that four people have agreed to form my new advisory board, which will meet quarterly. In the absence of a formally constituted board I want to ensure my advocacy priorities, in particular, remain forward-focused, independent and principled. I'm grateful to the four sector professionals who have agreed to challenge and assist me: independent directors Alison O'Connell and David McLean, digital fin-ed entrepreneur Kendall Flutey and economist Paul Conway.
Finally, we are thrilled to have locked in a date for our next National Strategy conference, which will be held on 8–9 May 2024 in Auckland. I look forward to seeing you there and providing collective brainpower to help shape the next iteration of the National Strategy.
He manga wai koia kia kore e whitikia?
Is a river never to be crossed?
Jane
National Strategy for Financial Capability
---
This year's highlights
We published our latest annual report highlighting what we've accomplished together in the second year of the National Strategy for Financial Capability.
Huge thanks to our valued partners working across community, iwi, education, government and industry who have generously contributed their time and brainpower to this kaupapa. Now that we are in our final year of a three-year strategy (2021–24), we look forward to working together to determine what the strategy tackles next.
Read the National Strategy annual report here (2022–2023).
De-jargoning Money
We were thrilled to launch De-jargoning Money in early June after 18 months of cross-sector collaboration with many talented people. The launch webinar featuring guest speakers from Write NZ and ASB had over 170 registrations, and it's great to see the glossary being celebrated across the industry. If you missed it, you can catch up on the webinar recording here.
Save the date for our 2024 conference
We have locked a date in for our next National Strategy partners conference on 8–9 May 2024.
This is the opportunity to get together as a community, share mahi and kōrero on all things financial capability – how approaches are working and what needs to change. This conference will be especially timely as we will be refreshing the next national strategy workplan together.
We will be reaching out to partners with further information on how to register soon.
New accountability documents
---
We recently published our new Statement of Intent, which sets out our strategic intentions and undertakings for how we will achieve our purpose over the next four years (2023–2026). Our Statement of Expectations 2023-2024 sets out operating priorities for the year.
We've also published the Letter of Expectations from our Minister and our response.
After a period of exceptional volatility, like many others we are anticipating the next four years to include further financial headwinds. This means equipping people with tools and confidence to manage their economic lives becomes even more crucial.
It's no small task, and not something we intend to tackle alone. This is why we place so much importance on maximising the collective impact of the National Strategy for Financial Capability.
What's new for sorted.org.nz
---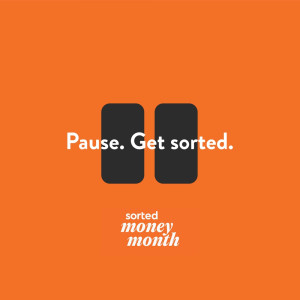 Money Month 2023 - Pause. Get sorted!
We are counting down to Sorted Money Month in August and looking forward to working together to help New Zealanders maximise their money. New resources are available here to support your activity.
This Money Month, we're encouraging New Zealanders to hit pause and take a moment to get their money sorted. This could be taking a little time to sort out their budget, check in on their KiwiSaver fund, make a plan for getting out of debt or start saving towards a goal.
Running an event or webinar this Money Month?
Tell us so we can promote it! The events calendar will be up on sorted.org.nz to promote events and initiatives taking place during Money Month to New Zealanders. The Sorted team will promote the calendar throughout July and August.
Better Sorted tools
To help those trying to navigate changing interest rates, we have released an enhanced Mortgage Calculator to empower Kiwis to make informed decisions about their mortgages and contain their costs as much as possible.
We also recently launched our engaging new Money Personality Quiz, which was featured on The Project, Stuff, NZ Herald, and RNZ. The quiz draws on new research from Dr. Ayesha Scott and Professor Aaron Gilbert at AUT Business School – the first of its kind to identify five new financial personality traits of Kiwis.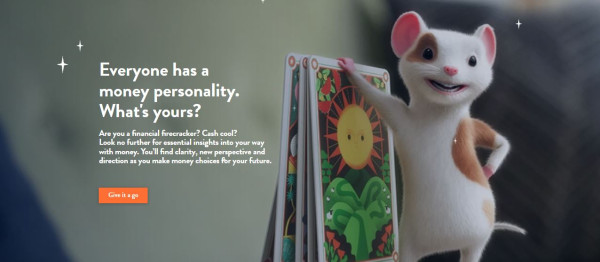 Re:news partnership
As part of our strategy to reach priority audiences of Māori and young people, we have kicked off a new partnership with Re: and TVNZ.
The Māori Money Movement series jumps into the kōrero with rangatahi Māori about the financial pressure they're facing and how they're gaining autonomy over their money.
We're on TikTok!
We have launched Sorted on TikTok! Check out our account, where the videos have already racked up over a million views. Special thanks to Te Tuhiwhakaura Wallace-Ihakara, our Tuputoa intern who drove the development of our TikTok content. Follow us at @sorted.org.nz.
New creative agency appointed
After an RFP seeking a strategic and creative agency we have appointed Motion Sickness as our new partner. They have done some highly effective and engaging work for NetSafe, Fire and Emergency and Te Whānau O Waipareira, and were awarded New Zealand creative agency of the year 2022.
We are working closely with them in the lead up to Money Month, as well as on our long-term Sorted brand strategy.
Sorted in Communities
---
We developed and piloted a new Māori financial wellbeing programme which was delivered to 23 households in partnership with Ngāi Tahu and Ngāpuhi in December 2022. We are now working with NZBA and Tāwhia Māori Bankers to use the Sorted whānau programme as a base for the National Strategy industry project for Māori.
Our Sorted Pacific Peoples Pathway to Home Ownership programme, funded by the Ministry for Pacific Peoples, continues to deliver great results. In the 22/23 financial year, over 550 households completed the programme and 97% of participants valued the programme highly. Already, five households have succeeded in purchasing their own homes since completing the programme. Given all these households started off on the back foot this is an exceptional result.
Te whai hua – kia ora, Sorted in Schools
---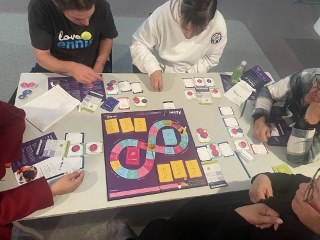 At this point, 78% of secondary schools and 81% of kura are registered for Te whai hua – kia ora, Sorted in Schools. As of May 2023, 1,670 teachers had registered for the programme.
More than 8,000 learning materials have been downloaded from the Te whai hua – kia ora, Sorted in Schools website. Learning and assessment content for two new Māori medium achievement standards is in development, due to launch in late July. We have also launched a learning taxation module in partnership with Inland Revenue, Te Tari Taake for schools and kura.
Our Māori specialist Kimiorangi Thompson recently hosted a games night with partners and kura in Rotorua, where they shared Haumi e!, a brand new te reo financial capability board game developed by our Māori and Learning team.
Sorted at Work
---
The Sorted at Work programme continues to see great demand, with over 4,000 participants taking part in this past financial year. In terms of results, 95% of participants were motivated to take action, 95% of participants value the programmes and 97% of participants trust the information provided.
Retirement villages
---
For our annual investigation we commissioned IPSOS, the market research company, to undertake qualitative research into the experiences of residents and their family members when they moved on from, or within, a retirement village. This tells real-life stories and will help inform the upcoming legislative review. You can read the report here.
Research
---
In late April we released new research on the increased prevalence of employers including KiwiSaver contributions as part of employees' total remuneration rather than on top of their earnings. We say this practice is not in the spirit of KiwiSaver because it eats into employee savings.
We also released new research from Melville Jessup Weaver, which showed a widening gender gap in KiwiSaver balances. This worrying trend is not clearly understood – but we know it is systemic and not related to individual investment activity. We will be digging deeper in the next project.
Retirement income policy
---
In July we released research on the unhappy experiences of superannuitants who were caught out due to COVID-19 border closures. To ensure better outcomes we called for more flexibility when unusual events occur and will be following up with MSD. The operational and appeals practice of MSD during this period was found wanting in several respects.
Alongside this qualitative research, we published a policy paper considering the implications of an increasingly globally mobile older population. The paper analyses the current policy settings for NZ Super and considers the implications of increased global movement both in the pre and post-retirement phase. It suggests that improvements can be made to some NZ Super settings including a better use or availability of administrative discretion, particularly highlighted by the stranded superannuitants and, more recently, the ongoing situation of Russian pensioners in New Zealand.
We have also been supporting MBIE's work to take stock of the financial capability activities currently funded by government by preparing some high-level summaries. The first of three planned cross-agency meetings was held to discuss and determine an optimal approach for the sector.
Key dates
---
Money Month
August 2023
National Strategy for Financial Capability Conference
8–9 May 2024