Kia ora tatou and welcome to our quarterly update
---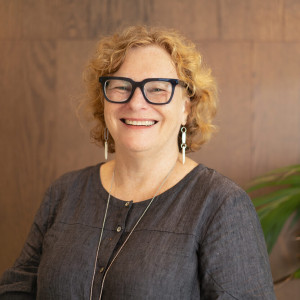 It's been a busy first quarter for Te Ara Ahunga Ora Retirement Commission, as it has been for most of you, and we've made some good progress so far.
With the end of the year just around the corner I wanted to share some of the key highlights of the last few months including some big National Strategy projects which have come to fruition.
Hot off the press we were absolutely delighted to win the award for best plain language document (public sector) for National Strategy project De-jargoning Money last week. The success of this document depended entirely on the collective effort of National Strategy partners, so a huge thank you to all of you who contributed and continue to use the document today.
In September we launched Te Rito Hou, a Māori financial capability programme developed in partnership with Tāwhia and the New Zealand Banking Association. This programme was one of the National Strategy 'shift the dial' projects which takes a te ao Māori approach to building financial literacy for whānau. We know that financial literacy is fundamental to long-term wellbeing, so we are incredibly excited to have launched this programme and look forward to seeing how it evolves.
Another National Strategy project coming to life after months of behind-the-scenes work is the shared resource hub. I know many of you are looking forward to this – this pilot platform should help deepen insights across the sector through the sharing of data and resources. This is a collaborative platform so to ensure it is effective, we need your resources. Please get in touch if there's anything you'd like to share.
It was great to receive positive feedback on our first ever Money Month in August, which saw fantastic engagement from our partners and a surge of new users to the Sorted website. Thank you to all who took part and shared feedback on the campaign – your responses will feed directly into our planning for next year.
We are excitedly preparing the agenda for our next partners' conference 'Shifting the Dial' in May. This will be a great opportunity for the sector to get together and collaborate on what's next for the National Strategy for Financial Capability. Tickets will be available in early November so keep an eye on your inbox for updates.
We will also host a Super Summit event for policy experts in Wellington in March, bringing together the country's decision-makers and leading retirement policy experts to share their insights and views on the way forward for NZ Super. We intend for these discussions to create informed and data-driven discussion that will assist policy development.
Our Annual Report is now available covering the year ending 30 June 2023. Highlights of the past year included:
Working with over 570 National Strategy partners
1.2 million people using the tools and blogs on Sorted, despite a limited marketing budget
Publishing authoritative research on previously unknown aspects of retirement and financial capability
Helping sort the pensioners stranded overseas
Delivering the first Sorted Money Month to maximise sector collaboration in reaching New Zealanders with consistent financial information and assistance
Helping trigger the Government review of the Retirement Villages Act
We are looking forward to working with the new Government and meeting the future Ministers for Commerce and Consumer Affairs, Education, Housing, and Social Development. In the meantime, I would like to thank the outgoing Government for the support given to our work.
This is my final update for the year, so I'd like to take this opportunity to thank you for all your support and generosity throughout 2023. I hope you all have a fantastic break and I look forward to connecting in the new year.
National Strategy for Financial Capability
---
Wānanga launched to support whānau financial literacy
A new financial capability programme specifically focused on Māori was launched in September with wānanga held in Te Tairāwhiti, and later in Ōtautahi.
The initiative, called Te Rito Hou, a Sorted programme for whānau, has been realised through a partnership between Tāwhia – the Māori bankers' group, the New Zealand Banking Association – Te Rangapū Pēke, and Te Ara Ahunga Ora Retirement Commission.
2024 Conference
Our next National Strategy Partners Conference on 'Shifting the Dial' is booked for 8-9 May 2024 in Auckland. We would love to have you join us.
This is the opportunity to get together as a community, share mahi, and kōrero on all things financial capability - how approaches are working and what needs to change. This conference will be especially timely as we will be refreshing the next National Strategy workplan together. In case you missed last year's conference, check out the recordings.
When 8-9 May 2024
Where Hunua Rooms, Aotea Centre, Auckland
Cost There will be a fee to help towards running costs ($150, with a reduced amount of $75 for not-for-profit partners). Tickets will be available from November.
Financial capability resource hub
We are piloting a shared resource hub in partnership with the FMA. This is an initiative in the National Strategy where many partners agreed they would value a platform to connect and share financial capability resources across the network.
This is currently being built with four focus areas:
Financial education

Research and data insights on financial capability

Evaluation and impact of programmes

Behavioural science – trials and findings
Please get in touch with any resources you'd like to share in these focus areas. We also aim to facilitate discussion and connections across the network with a chat function in the hub.
Look out for an invite to access the hub later this year.
De-jargoning Money wins plain language award
Financial glossary De-jargoning Money won the award for best public sector plain language document in WriteMark's Plain Language Awards. This document is an excellent example of the National Strategy in action, and we are incredibly grateful to all who helped with development and now continue to use the document to help demystify language for their customers and consumers. This award is a testament to the fantastic collective efforts of our National Strategy partners.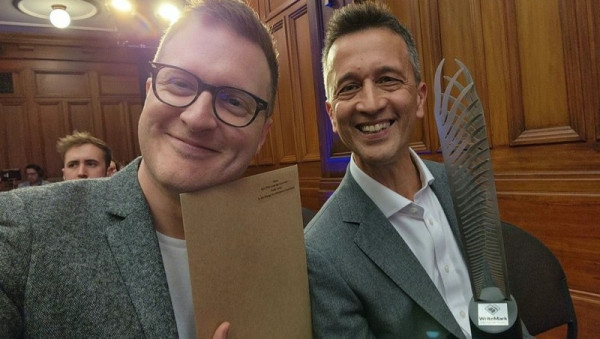 What's new for sorted.org.nz
---
We continue to work on updating several of our guides and tools, including a refreshed version of the budgeting tool and a brand-new retirement spending calculator.
One of the most challenging things for new retirees is understanding how to draw down on their savings and make their money last through later life. The calculator will provide some draw down rules of thumb to consider and show various scenarios on how it could play out, giving retirees more confidence to make spending decisions.
Sorted Money Month
Our first Sorted Money Month was all about helping New Zealanders to make the most of their money and offering bite-sized tips. The campaign ran successfully throughout August and resulted in 17,000 new users on the Sorted website, over 1.76 million views of our video content and 83 mentions in media (across social, podcasts and emails).
Our National Strategy partners rallied together to support Money Month, with more than 50 events held across the country. Over 80 National Strategy partners participated with social content, events and other activities taking place. Our survey of National Strategy partners found almost 80% preferred the shift from Money Week to Money Month.
Sorted in Communities
---
Our Sorted Pacific Peoples Pathways to Homeownership programme, funded by the Ministry for Pacific Peoples, continues to perform very well. Over 1000 people have now participated in the programme since its inception and in the most recent financial year, 98.7% of participants agreed or strongly agreed that they found the course valuable as a pathway into their (first) home.
The Sorted Kāinga Ora programme which is run in partnership with Te Puni Kōkiri continues to deliver great results. We recently spoke to Ben Armstrong, a participant who was able to succeed in purchasing his first home with his whānau since completing the programme. Read Ben's story here.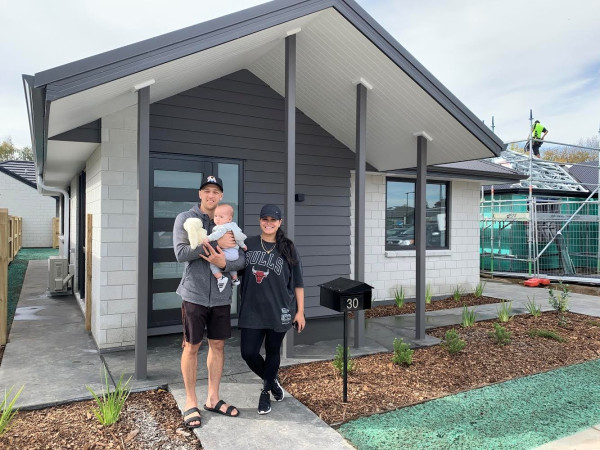 Te whai hua – kia ora, Sorted in Schools
---
The New Zealand Council of Educational Research has completed an independent review of Sorted in Schools for the most recent financial year, providing data from 184 secondary and composite schools and kura (32.1% of all those in New Zealand). Of these, 72.8% are using or have used Sorted in Schools, Te whai hua – kia ora in the past 12 months.
We are proud to have developed the country's first te reo Māori Achievement Standard learning and assessment resources for financial education as part of the Te whai hua – kia ora, Sorted in Schools programme.
The team have also developed a card game called 'Money Mission' as a teaching resource to help young people better manage their money and increase their knowledge on saving, spending and investing. This was launched to support Money Month 2023 and has been distributed to schools across the country.
Sorted at Work
---
The Sorted at Work programme continues to see great demand across the country. Since the beginning of the financial year in July we have delivered 48 courses, seminars and webinars to 1551 participants. Feedback from the courses continues to be excellent, with 96% of participants saying they value the course, 99% saying they trust the information it provides and 89% feeling motivated to take action.
Retirement villages
---
We were pleased to see the proposed improvements to the Retirement Villages Act 2003 released by the Government in August, which address many of the issues we have raised as well as important others. Public feedback can be submitted until 20 November 2023 to Te Tūāpapa Kura Kainga – Ministry of Housing and Urban Development, which is leading the review work.
Key dates
---
Super Summit – Wellington
21 March 2024
National Strategy for Financial Capability Conference - Auckland
8–9 May 2024