Te wāhi ki a mātou Our role
---
Te Ara Ahunga Ora Retirement Commission aims to help New Zealanders to retire with confidence. Retiring with confidence means New Zealanders feel secure they'll have resources to live and the know-how to make ends meet.
We focus on three areas: Retirement Income Policies, Retirement Villages and Financial Capability.
We raise public understanding and advise Government on policies that will enhance retirement outcomes for New Zealanders

We monitor the effects of the retirement villages legal framework

We help New Zealanders think long term to improve their financial outcomes and prepare for retirement
We have three key workstreams
---
Retirement Income Policies – We advocate for a system that serves the diversity of New Zealanders by conducting a three-yearly review for government, uncovering emerging issues and calling for action, promoting debate on retirement challenges, and driving shared evidence to measure the impact of policy changes.
Retirement Villages – We oversee a fair regulatory framework by flagging issues and reporting on sector trends, supporting dispute resolution and tackling issues through sector collaboration.
Financial Capability – We promote the importance of long term thinking by leading the Strategy for Financial Capability, supplying trusted, independent information through Sorted, and equipping stakeholders with insights that add value.
---
Tā mātou pūtake Our purpose
To empower the people of Aotearoa on their journeys to a better retirement
Tā mātou whakakitenga Our vision
Everyone retires with confidence
Tā mātou kaupapa mātāmua Our mission
Provide trusted information, informed advocacy and effective collaboration to improve retirement outcomes for all
Tā mātou aronga Our objectives
Trusted information
Informed advocacy
Effective collaboration
Our values
---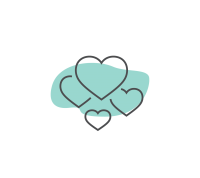 Kia manawanui Let us be big hearted
We act with kindness, empathy, aroha and courage. We think beyond ourselves to achieve better outcomes for all. We pursue positive and innovative change.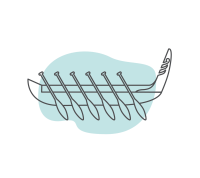 Me hoe tahi We paddle as one
We are stronger together. We continuously seek ways to collaborate and bring people together. We respect the value that every person and stakeholder brings to the table.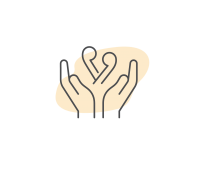 E tipu, e rea We grab the best of both worlds to flourish
We embrace the best of both worlds and consider diverse cultural perspectives in our everyday work and actions. We lay the foundations for a more inclusive future.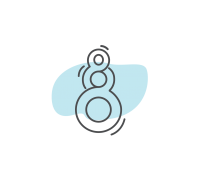 He taonga te pono We treasure truth
We are honest. We act with integrity and authenticity in everything we do. You can look to us for trusted information, honesty and guidance.
Our focus is on the retirees of today and tomorrow ...
---
How a country treats its older citizens is a mark of its own maturity. How a country equips its people to approach their later years with positivity and confidence is another marker. And how a country assists its people in hardship yet another.
These are the types of issues that impact on the work of Te Ara Ahunga Ora Retirement Commission, an Autonomous Crown Entity. Te Ara Ahunga Ora is the government's conduit for discussion and debate on the complex and sometimes divisive approaches to retirement. We bring focus, connections, and in-depth knowledge.
Our work supporting New Zealanders' financial capability began when we first launched the Sorted website 20 years ago. Later, the introduction of KiwiSaver became a gamechanger and easy online accessibility changed the world. The COVID19 pandemic is a stark reminder that economic shocks can be rapid and far-reaching. In times of great change, people want and need trustworthy financial advice more than ever, and Sorted continues to be a highly trusted brand and a valued source of independent information.
Retirement is changing too. We are living longer, often working well past age 65, and some have a good range of options for where and how they want to live. Others - around 15% - arrive at pension age from a life of material hardship.
As the wealth gap has increased over the past 25 years, the issues around NZ Superannuation have become more complex. Is the pension a benefit or an entitlement? In any case, as discussed in our 2019 Review of Retirement Income Policies, there is clear evidence NZ Super is valued by New Zealanders. We have defined a purpose statement for NZ Super that will contribute to the foundation of future retirement policy.
Retirement villages have become a growth industry. It has been estimated the industry needs to supply around 1800 new units per annum to meet demand over the next 20 years. The current model relies on peoples' ability to release equity from accumulated assets: the clear trend toward lower home ownership, and increased mortgage debt at retirement, may impact the current business model.
And of course retirement policy issues overall are more dynamic as the demography of our country changes rapidly. So there is no shortage of work to do.
The diagram on the 'Statistics and data' page provides a useful snapshot of what New Zealand looks like through a retirement lens.
In a fast-changing world the best outcome that can be secured for New Zealanders is a stable, intelligent policy environment and focused support for financial capability so people can make the best decisions for themselves. Our independence and research capability is a key strength in terms of providing New Zealanders with trusted information; we need to bolster our work in providing informed advocacy on retirement-related matters; and ensure effective collaboration so that current and future retirees are served well.
All this activity is aimed to ensure New Zealanders have a good standard of living as they age, both now and in the future, and that we can all one day retire with confidence.
Our partners
---
Te Ara Ahunga Ora Retirement Commission is proud to lead the National Strategy for Financial Capability, and we value our role in helping create a supportive environment among the financial capability community. Our partners number more than 150 organisations across government, iwi, the community and the private sector. We aim to pool our collective knowledge and abilities, so that together we will help raise the financial capability of more New Zealanders than we could alone.
The story behind our name
---
The Commission for Financial Capability has adopted a refreshed Māori name to reflect our new strategic purpose, vision and mission, and returned to our founding English name. We are now:
Te Ara Ahunga Ora Retirement Commission
Te Ara Ahunga Ora was developed for us by renowned linguist Sir Pou Temara in consultation with Te Taura Whiri i te Reo Māori, the Māori Language Commission, with input from two of our Māori staff members, Marina Kawe-Peautolu and Erin Thompson.
Te Ara means the pathway, giving an aspirational yet intentional feel to the act of developing what is needed to achieve wellbeing.
Ahunga is the act of carefully developing an object or an idea or both.
Ora is health, life, wellbeing, contentment.
And so Te Ara Ahunga Ora translates to 'the pathway to developing long-term wellbeing'. It reflects our purpose to empower the people of Aotearoa on their journeys to a better retirement, and affirms our commitment to improve retirement outcomes for all New Zealanders, so that everyone can retire with confidence.
Embracing our Māori name led us to consider whether our English name was still an accurate reflection of our purpose. Financial capability is a crucial aspect of what we do, but not the principal reason we exist. Te Ara Ahunga Ora acknowledges the state of wellbeing we aspire to and points to the pathways we may take to achieve it. We believe our original name, the Retirement Commission, better encapsulates the breadth and depth of our work.
Te Ara Ahunga Ora Retirement Commission reflects the different journeys we take towards retirement and returns us to our core purpose.
Our logo
Two koru symbolise our commitment to embrace the best of Māori and Pākehā worlds to consider diverse cultural perspectives in our everyday work, helping lay the foundations for a more inclusive future.
Beneath the koru are curved strokes, symbolising hands of support and the varied journeys New Zealanders take to reach retirement.
Our values
During the renaming process we settled on a new set of team values that will steer us to think holistically, act collaboratively and feel empathy for those we serve.
How we honour our name and values day to day
We embrace a Treaty-based approach to our work. Kia manawanui signals our big-hearted role as public servants to all New Zealanders.
We are curious thought leaders, seeking and sharing research and insights. We will take a stand when it matters and where we can influence change.
We're open and honest, inviting our stakeholders and government partners to collaborate with us in a common purpose.
We think long term and encourage others to do the same – both through government policy and among those who use our financial capability programmes.
Te Ara Ahunga Ora Retirement Commission
Empowering the people of Aotearoa on their journeys to a better retirement