Empowering the people of Aotearoa on their journeys to a better retitrement
Nā te Mana Ahungarua From the Retirement Commissioner
---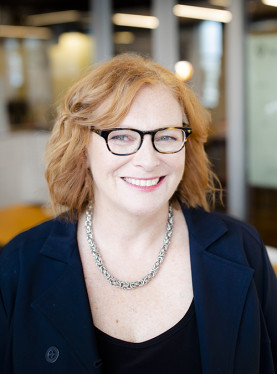 This year has been another turbulent one, with inflation and a high cost of living dominating dinner table conversations and headlines. In this context, we remain focused on helping New Zealanders navigate the current financial challenges while keeping their eyes set on the future.
Our job is to apply a long-term lens to retirement issues, which usually seem a long way off as people progress through their lives. Decision-makers need to consider influence on people and policies many years from now, when today's youngest children are hanging up their boots after a long and productive working life.
There will always be day-to-day challenges along the way. Some years are harder than others, and it is natural that people will shift their focus in the presence of immediate challenges. That is why Te Ara Ahunga Ora is here – to stay focused on the bigger picture and to promote long-term thinking by both policy makers and individuals.
I am proud of the work we have done this year to draw attention to and help improve New Zealanders' retirement outcomes. We released our three-yearly Review of Retirement Income Policies, which dove into NZ Super, housing, private savings, decumulation and KiwiSaver. One of the key recommendations I made in the RRIP was retaining NZ Super settings as they stand. The alternatives are not simple.
I was pleased to see the Ministry of Housing and Urban Development begin work on a comprehensive review of the Retirement Village Act. We called for this back in 2020 to ensure the system is fair and fit for purpose.
I also continued to advocate for superannuitants who were stranded overseas during the pandemic border closures and lost their pensions. We released research into their experiences which highlighted the failings of an inflexible system. I have made several recommendations to the Ministry of Social Development as to how NZ Super operating procedures could be improved.
The National Strategy for Financial Capability has proven to be a highly effective mechanism, helping to align a large sector with a common vision – to help New Zealanders understand money. Together with more than 570 partners, we published the first plain English glossary to help de-jargon the language used by the sector; came together at our first partners conference in Wellington; and piloted a community-focused Māori financial wellbeing programme that will now be taken forward by the Māori Bankers Rōpū, Tāwhia.
We continued to invest significant resource into lifting financial capability. Through the Sorted ecosystem of digital channels, community, school and workplace programmes, our resources reach thousands of New Zealanders
every day. Increasing our reach among rangatahi Māori was a key focus this year. We developed new resources including real-life stories, amped up our te reo translations, and secured a Māori media partnership with Re: News and TVNZ. We also collaborated with government partners to promote a cost-of-living resource hub on sorted.org.nz to help people manage their money in the challenging financial climate.
We took the opportunity to review our structure this year after a leadership team change, refocusing resources to align with our long-term strategic objectives. We created a dedicated Māori and Learning Team and a new Chief Operating Officer role. Having this COO role allows me to concentrate better on governance-level retirement policy, advocacy, and financial capability strategy.
I have consequently established a new advisory board in the absence of a formally constituted board. This will particularly assist me in my advocacy role, ensuring it remains forward-focused, independent and principled. We will meet quarterly to discuss and debate big picture issues and possible solutions.
In 2023 we welcomed a new Minister of Commerce and Consumer Affairs, Hon Dr Duncan Webb. I am grateful for his ongoing support for our work. This year also marked the final year of our Statement of Intent, the strategic plan that has guided us since 2021. I am very proud of what we have achieved in this period, during a tumultuous time, and look forward to tackling a new set of goals and ambitions.
Finally, I would like to share my gratitude for the great Te Ara Ahunga Ora team. We are small, but we are mighty, and the work our people have achieved over the past year is nothing short of impressive. They are all incredibly passionate about what they do and come to work each day truly committed to achieving a better retirement for all.
He iti te matakahi, pakaru rikiriki te tōtara.
A wedge may be small but it can fragment the tōtara. A small effort properly applied can achieve success.
Statement of responsibility
I am the Retirement Commissioner and responsible for the preparation of Te Ara Ahunga Ora Retirement Commission's financial statements and statement of performance, and for the judgements made in them.
I am responsible for any end-of-year performance information provided by Te Ara Ahunga Ora Retirement Commission under section 19A of the Public Finance Act 1989.
I have the responsibility for establishing and maintaining a system of internal control designed to provide reasonable assurance as to the integrity and reliability of financial reporting.
In my opinion, these financial statements and the statement of performance fairly reflect the
financial position and operations of Te Ara Ahunga Ora Retirement Commission for the year ended 30 June 2023.


Jane Wrightson
Mana Ahungarua / Retirement Commissioner
Ā mātou mahi hirahira 2022/23 Our 2022/23 highlights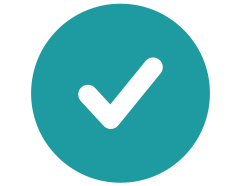 Published the 2022 Review of Retirement Income Policies with 16 accompanying papers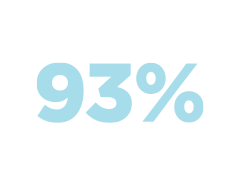 93% of teachers agreed they value Sorted in Schools as a financial capability programme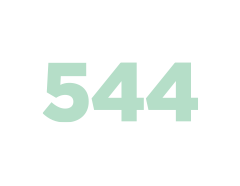 544 households completed the Pacific Peoples Pathways to Homeownership: five participants have since bought homes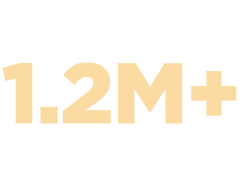 1.2m+ people used Sorted's tools, guides and blogs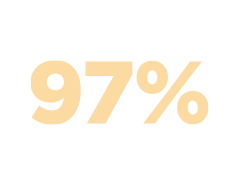 97% of participants agreed they trust the information provided in Sorted at Work programmes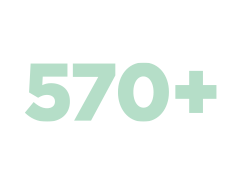 570+ National Strategy partners worked together to help New Zealanders understand money
Moniwhiwhi Ahungarua Retirement Policies
---
One of our key roles is providing research and thorough analysis of retirement policy settings that is useful for different stakeholders. We provide robust evidence to the Government and public to advocate for a system that serves all New Zealanders. We promote informed debate about policies that affect retirees, and what it takes to get New Zealanders financially ready for retirement.
Retirement Policies progress summary
This year's SPE objectives

2022/23

Trusted information:

New Zealand's retirement policy settings are informed by a responsive, ongoing research programme.

Achieved:

Delivered the 2022 Review of Retirement Income Policies.
Published three pieces of research: Stranded superannuitants, total remuneration approach for KiwiSaver, and focus on those with disabilities.

Informed advocacy:

New Zealand's retirement income policies are consistent and coherent.

Achieved:

External review agreed recommendations in the triennial RRIP contribute to policy consistency

Informed advocacy:

Public understanding of retirement policy is enhanced by an annual deep dive on at least one important issue.

Achieved:

Published paper on NZ Super settings and a globally mobile population.

Effective collaboration:

Retirement policy issues are the focus of pan-sector government collaboration.

Achieved:

Chaired a senior officials' group across key government agencies to ensure retirement issues are considered across a range of policy settings.
Papakāinga ahungarua Retirement Villages
---
We play an independent role overseeing the retirement system for Aotearoa. We support residents
living in retirement villages with regular analysis of complaints data, and advocate for changes to the
regulatory system when issues are identified.
Retirement Villages progress summary
This year's SPE objectives

2022/23

Trusted information:

Retirement village monitoring and sector insights are readily available for stakeholders.

Achieved:

Published an annual investigation on the experiences of moving on from a retirement village.
Published six-monthly reports of formal complaints raised in retirement villages.

Trusted information:

Impartial information about retirement villages, for current and future retirees, is well-targeted and widely available.

Achieved:

Delivered four webinars to various organisations on retirement village living.
Website tools and resources available on Sorted.

Informed advocacy:

Village residents and their families can access a disputes process.

Achieved:

External review agreed recommendations in the triennial RRIP contribute to policy consistency

Informed advocacy:

Public understanding of retirement policy is enhanced by an annual deep dive on at least one important issue.

Achieved:

Provided residents and their families with
informal advice on options for dispute resolution.
Published Disputes Panel decisions.
Disputes Panel members appointed in 21/22 in place until 2025
Āheinga ahumoni Financial Capability
---
Te Ara Ahunga Ora translates to 'the pathway to developing long-term wellbeing'. We recognise that
being able to retire with confidence requires a journey, gradually enhancing our financial capability
as we step through various life stages. The earlier this can start the better.
Financial Capability progress summary
This year's SPE objectives

2022/23

Trusted information:

Maintain valued financial capability services with a special focus on the exposed segment; younger New Zealanders, Māori, Pacific Peoples and women.

Achieved:

Includes

Sorted launched on TikTok.
Expanded Maori content on Sorted.
Media partnership with Re:News and TVNZ.
544 households completed Pacific Peoples Pathways to homeownership programme.
New Māori financial capability programme piloted.
72.9% of schools and kura have used Te whai hua - kia ora, Sorted in Schools.

Informed advocacy:

Share financial capability insights and research with key stakeholders on a regular basis.

Achieved:

Held five webinars with 552 registrations.

Effective collaboration:

The National Strategy for Financial Capability is relevant and supported by the sector.

Achieved:

National Strategy Conference attended by 200+ people.
Secured wide participation in the De-Jargoning Money glossary project; stood up a provide savings working group for the RRIP 2022.
Whanaketanga Māori Māori Development
---
This year our focus for Māori development was on research, the development of Sorted content and our own kaimahi. We drafted a rautaki Māori for the organisation to progress Te Ara Ahunga Ora towards true Treaty partnership. It refers to the Waka Hourua as a metaphor for the Crown Māori relationship and the strength in working together to achieve a better outcome for Māori. It is a long serving document and provides goals and actions that are sustainable and future focussed.
We gave important focus to Māori issues in the 2022 Review of Retirement Income Policies, publishing four academic papers addressing the question 'What does retirement look like for Māori'. A key recommendation that came out of the 2022 RRIP was that an advisory rōpū should be established to more fully consider issues raised by our research and lead the development of policy options. Discussions were held with Te Puni Kōkiri and the Minister
for Māori Development to support the
establishment of this rōpū.
We continued to deliver Te whai hua – kia ora, our te reo Māori financial education programme, into kura Māori. More than 80% of kura are registered for the programme to help build the financial futures of their ākonga.
We recruited an intern through the TupuToa Internship Programme, an employment pathway that provides professional opportunities for Māori and Pacific tertiary students. The intern facilitated a workshop 'Project Rangatahi' with kaimahi, where eight Māori university students shared insight on their experiences with money.
Cultural capability
Our kaimahi engaged in a monthly training session facilitated by our Kaihautū, to support them on their cultural capability journeys. Topics included the history of the Māori King Movement, cultural practices and protocols, understanding Te Tiriti o Waitangi and putting it into practice in a work environment, designing a personal te whare tapa whā, and workshops to support the development of the rautaki Māori.
Kaimahi continue to respond positively to the cultural capability development undertaken within the organisation. Surveying undertaken in June 2023 found that kaimahi are more confident in a range of areas including mihi, pronunciation, ability to practice tikanga, ability to sing two waiata from memory and seeking further understanding of te ao Māori. 100% agreed that the cultural capability programme improved understanding of and responsibilities to te ao Māori.
Kaimahi also attended the Wall Walk, a workshop designed to raise collective awareness of key events in New Zealand's history and their impact for Māori, as well as national Kapa Haka festival Te Matatini.
Kaimahi were also offered the opportunity to participate in twice weekly reo classes facilitated by an external provider.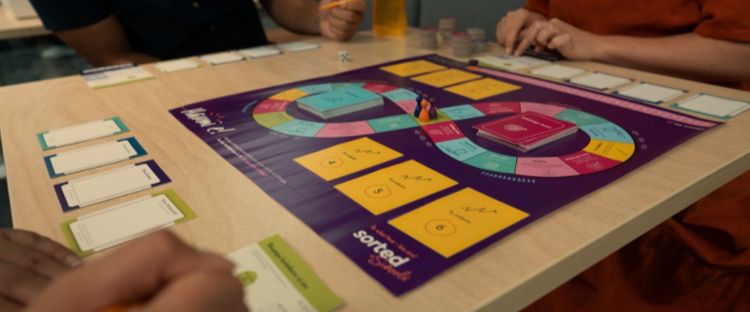 Te hauora me ngā āheinga o t e whakahaere Organisational health and capability
---
Our people
Our vision is to have a workforce that is empowered, engaged, high-performing and lives our values.
Organisational redesign
The departure of our Director - Corporate Services, and the development of a new Statement of Intent presented an opportunity to make small adjustments to the structure of the organisation. The Retirement Commissioner expanded the Director – Corporate Services role to a Chief Operating Officer role, to improve the separation between governance and management responsibilities. The Retirement Commissioner will work four-day weeks from July 2023.
The consequent internal promotion for the Chief Operating Officer role gave us an opportunity to reduce the size of our leadership team and increase resource elsewhere. We created a Māori and Learning team, led by our Kaihautū, to absorb some of the previous Financial Capability team and extend its operations to include better outcomes for Māori. We also realigned our stakeholder and community activity by bringing this under the Communications and Stakeholder function. All affected staff were redeployed.
Building capability
We introduced a new employee platform this year to improve our performance and development review process. We developed an annual organisational learning and development plan that focused on common development goals, organisational objectives, and our employee engagement action plan.
A new policy was implemented to support each employee with a dedicated professional development allowance to undertake external development opportunities relevant to their role and interests. We also invested in specialist training on strengths coaching, unconscious bias awareness, and courageous conversations.
Diversity, Equity and Inclusion
One of our people goals is to continue to build a diverse workforce and an inclusive culture where people feel a sense belonging and feel safe to bring their whole selves to work. We use the Public Service Commission's Papa Pounamu Diversity & Inclusion framework to guide our work in this area.
Cultural competence: as mentioned in the Māori Development section, our cultural capability programme led by our Kaihautū had very high staff participation rates.
Addressing bias: all employees participated in unconscious bias training as part of our annual learning and development plan. We also held a session on neurodiversity in the workplace.
Inclusive leadership: we invested in strengths-based development training for our Specialists, which involved two group sessions as well as a one-on-one coaching session.
Building relationships: we regularly came together as a team to strengthen relationships and celebrate our diversity. We celebrated Te wiki o te reo Māori and Pacific Language weeks and participated in Mental Health Awareness Week and Pink Shirt Day.
Employee-led networks: our employee-led network focused on women, Tūhono Wahine, continued to meet regularly and successfully advocate for inclusive policies.
We have set goals around the Public Service Commission's Kia Toipoto pay gaps action plan. As part of this commitment, and also considering our core purpose of good retirement outcomes, we:
introduced a policy to provide a parental leave payment equivalent of up to six weeks' salary
increased our sick leave allowance to 15 days, and acknowledged that this is available for physical and mental health, as well as caring responsibilities
developed a two-year DE&I action plan and continued a DE&I working group.
Engagement
Our annual employee engagement survey showed a significant improvement of 15 points to 11 (up from -4 in 2022 and -7 in 2021). We were pleased to see improvements across 12 areas, including:
I have opportunities to learn and develop (20% increase)
I receive appropriate recognition for the work I do (28% increase)
Most people in our organisation live our values on a day-to-day basis (20% increase)
Conflicts and disagreements are dealt with constructively by the people involved (27% increase)
Our areas of strength were (% strongly agree and agree):
I feel well informed about the direction and strategy of Te Ara Ahunga Ora Retirement Commission (91%)
The Leadership Team have communicated a vision that motivates me (94%)
I know what is expected of me and what I need to do to succeed in my role (91%)
I feel like I am part of the team (91%)
I have opportunities to learn and develop (89%)
I am challenged and excited by the work I do here (86%)
I have the tools, technology, and equipment to perform my job well (86%)
Most people in our organisation live our values on a day-to-day basis (86%)
My managers actions align with our organisational values (89%)
I am proud to work at Te Ara Ahunga Ora Retirement Commission (89%)