Leadership team
---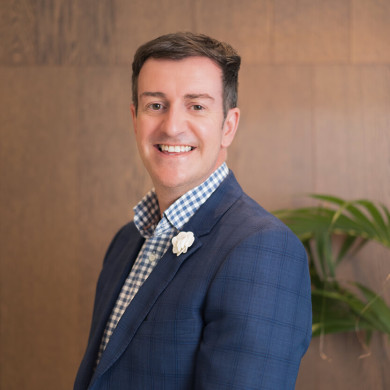 Chief Operating Officer
Nick Thomson
Nick leads the Finance, People & Culture, Technology, and Business Support functions at Te Ara Ahunga Ora. He also supports the Retirement Commissioner to ensure the organisation operates efficiently and effectively with high quality strategic, operational, and finance leadership. Prior to taking on the COO position, Nick was the Director of Financial Capability and the Director of Learning at Te Ara Ahunga Ora. He is an experienced senior executive who has held a variety of senior leadership positions in education and operations.

---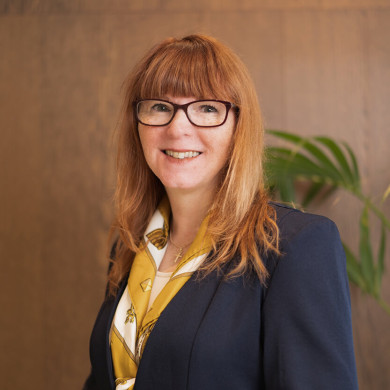 Director – Policy & Research
Dr Suzy Morrissey
Suzy leads a team that supports the Retirement Commissioner to shape our policy and research work and activities. She oversees our research programme, the statutory three-yearly Review of Retirement Income Policies and the statutory role to monitor the effects of the Retirement Villages Act, the Regulations and Code of Practice. Suzy is a Chartered Accountant and spent eight years working for global accounting firms in Australia and New Zealand. She was made a Fellow Chartered Accountant in 2018. Since 2012 she has worked in the public sector and brings experience from Treasury and MBIE to her role at Te Ara Ahunga Ora. Her PhD in Taxation examined policy and gender.



---

Kaihautū | Director - Māori & Learning
Erin Thompson (Ngāti Rangiwewehi, Ngāi Tāmanuhiri, Ngaati Tiipa)
Erin leads the Māori and Learning teams which supports implementation of the rautaki Māori, organisation-wide cultural capability and drives stronger outcomes for Māori across our focus areas and programmes, particularly schools and kura.
Previously the Kaikōkiri for the Te whai hua – kia ora, Sorted in Schools programme, Erin comes from a teaching background. She is a strong advocate for kaupapa Māori, te reo Māori, and mātauranga Māori, and has a wealth of experience in iwi and community planning and development, and iwi governance.

---

Director – Stakeholder & Communications
Anika Forsman
Anika leads the team responsible for the communications and stakeholder engagement activity for Te Ara Ahunga Ora, including the management and delivery of key government partnerships. Prior to joining Te Ara Ahunga Ora, Anika spent six years working for Auckland Unlimited, most recently leading the communications and marketing requirements for the Auckland Council group and Crown partners for the 36th America's Cup. Her previous roles included working in communications at Fonterra and as a journalist in Queenstown and Auckland.


---

Director – Marketing
Vanessa Morris
Vanessa leads the Marketing team and is responsible for the Sorted master brand and sub brands, as well as the consumer experience. Vanessa has spent the last 20 years build building brands people love and trust, as well as engagement programmes that leverage data and insights to drive behaviour across social, digital and 1:1 channels.

Policy & Research
---
Policy Lead
Dr Michelle Reyers
Policy Specialist
Dr Jordan King
Retirement Villages Specialist
Tristan Fluerty
Research Lead
Dr Jo Gamble
Finance Research Specialist
TBC
Māori and Learning
---
Māori Lead
Donna Robinson
Kaitakawaenga/Māori Specialist
Marina Kawe-Peautolu (Ngāti Ranginui, Ngāti Kahungunu, Ngāi Tahu)
Kaikōkiri/Māori Specialist – Kura
Kimiorangi Thompson (Ngāi Tāmanuhiri, Ngāti Rangiwewehi)
Learning and Māori Administrator
Lexia Hansen
Learning Lead
Yasmin Frazer
Learning Specialist
Su Min Ahn

Learning Specialist
Claire Bailey
Learning Specialist
TBC
Marketing
---
Marketing & Content Lead
Kelly Phillips
Digital Marketing Specialist
TBC
Product Marketing Specialist
TBC
Graphic Designer
Mike Crozier
Digital Platforms Lead
Jason Gambitsis
CRM & Analytics Specialist
Mike Coffey
Digital Channels Specialist
Laura Lock
Marketing Administrator
Devon Connolly
Stakeholder & Communications
---
Stakeholder Lead
Rachel Beckett
Stakeholder Specialist
Natalie Palmer
Stakeholder Specialist
Liline Hewett
Stakeholder Specialist
Josh Nicholson
Personal Finance Lead
Tom Hartmann
Communications Lead
Elizabeth O'Halloran
Communications Specialist
Georgette Hart
Corporate Services
---
Finance Lead
Gemma Fulton
People Lead
Rosa Armstrong
Business Lead
Nick Beard
Assistant Accountant
Shristi Singh
Performance Accountability Specialist
Rebecca Jenner
Business Administrator
Ciaran Lymer