Kia ora tatou and welcome to our quarterly update.
---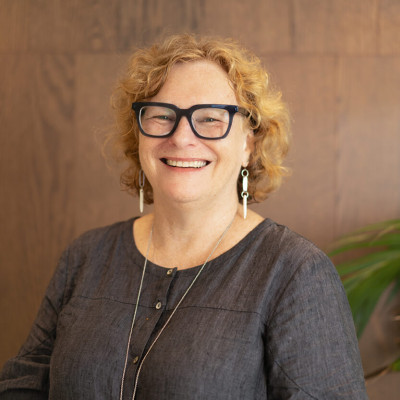 A lot has happened over the last few months, with some exciting new projects and changes in the works at Te Ara Ahunga Ora.
Firstly, I'm delighted to say that I have been reappointed for a second term as Retirement Commissioner. It has been a privilege to learn from a new sector over the past three years and I want to thank all of you who have supported and helped guide our work.
One thing that's struck me in this role is the lack of independent critiquing and ideation that comes with having no board. So I've decided to make a structural change to allow me to deepen my focus on governance-level retirement policy and financial capability strategy. I have elected to shortly go down to four days a week and have created a new role of Chief Operating Officer in our leadership team, expanding on the role previously held by Nisha Keetels. We are thrilled to welcome Nick Thomson, previously Director, Financial Capability, into this position where he will support me in ensuring the business runs effectively.
August is fast approaching, and we are gearing up to run a full Money Month this year. In the current economic climate we are focused on helping people to maximise their money and would love for you to join us. Get in touch with Rachel or check out our Partner Guide for ideas on how to get involved.
We are in the final stages of releasing our Statement of Intent for 2023-2026, which sets out our intentions for the next four years. After a period of exceptional volatility, we expect to see ongoing challenges, making equipping people with the tools and confidence to manage their economic lives even more crucial. This is no small task and not something we pretend to tackle alone, which is why we place so much importance on maximising the collective impact of the National Strategy. We look forward to sharing more of this with you once finalised.
The last quarter has seen some great new projects lift off the ground, including the piloting of a new Māori financial wellbeing programme late last year. The programme covers a range of financial topics from a kaupapa Māori lens, with the goal of getting whānau talking about money. Feedback received was greatly positive and we are working on plans to expand on this work.
I was pleased to see a comprehensive approach planned by MHUD for the Retirement Villages Act review this year, which intends to consider most of the issues identified in our White Papers. This legislation has not been reviewed in 20 years, so it is a good opportunity to understand how it is working for both residents and retirement village operators.
The De-jargoning Money glossary is now in final stages of development, with a wider launch planned for late May. I'll be asking the chief executives of all entities to help us roll this out: it's a remarkable project trying to get better and simpler language consistency across the sector to help consumers. The idea came out of National Strategy consultation that had widespread industry support.
Scoping work also continues on refining shared impact measures and a shared resource hub; thank you to all who shared your thoughts on this in our recent survey. It was great to see such unanimous agreement that a hub would be useful. We look forward to ramping up progress on this in the coming months.
We are looking forward to working with you over the year ahead.
Jane
People News
---
Chief Operating Officer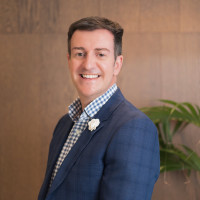 Nick Thomson has been promoted to the newly created position of Chief Operating Officer.
Previously the Director of Financial Capability for Te Ara Ahunga Ora, Nick is an experienced senior executive who has held a variety of senior leadership positions in education and operations. Nick will lead the Finance, People & Culture, Technology, and Business Support functions in this role. He will also support the Retirement Commissioner to ensure the organisation operates efficiently and effectively with high quality strategic, operational, and finance leadership. If you'd like to get in touch with Nick, you can do so at nick@retirement.govt.nz.
Our Kaihautū, Erin Thompson is currently Acting Director, Financial Capability following Nick's appointment.
National Strategy for Financial Capability
---
De-jargoning Money glossary
We are currently undergoing final customer testing for the De-jargoning Money glossary, which will be promoted across the industry as guidelines to simplify and standardise language to help consumers. We are working with Write Limited for WriteMark endorsement and will then begin sharing the updated glossary with sector partners. A wider launch is planned for late May.
Stay tuned!
Impact measures and shared resource hub
Scoping work continues on several projects to support the financial capability community's work, including shared impact measures and a shared resource hub.
Thank you to all those who took part in our recent survey on the shared resource and collaboration hub. Together with the Financial Markets Authority, we are exploring the possibility of this virtual hub for partners working in financial capability and wellbeing to use. To help us get this right we asked for your perspective on what would be most useful and any potential barriers. Your feedback was helpful and will feed into our conversations as we embark on next steps.
Sorted.org.nz
---
What's new on Sorted
The team have been busy refreshing our Sorted tools, including a new Goal Planner. The new tool is designed to support the user as they dream, plan and achieve their goals. Along the way there are tips for goal setting, as well as tools, blogs and guides.
We are also working on a new Mortgage Calculator, Money Personality Quiz and Budgeting Tool, with launches planned for these over the next six months. Stay tuned for more updates!
In celebration of International Women's Day, we ran two free consumer webinars on 8 March which gained over 1400 registrations. Sorted facilitator Unicia Veer delivered a great session addressing women's diverse needs and experiences when dealing with money and saving for retirement. 
Money Month
Money Month is coming up in August and we'd love for you to join us. We have developed a marketing plan including a Partner Guide providing guidance for industry collaboration.
We also ran a webinar on Getting ready for Money Month on 30 March. This included an update on our plans for Money Month 2023, the Community Fund and Sorted events calendar, and ideas from guest speakers on how they got involved last year.
Sorted in Communities
---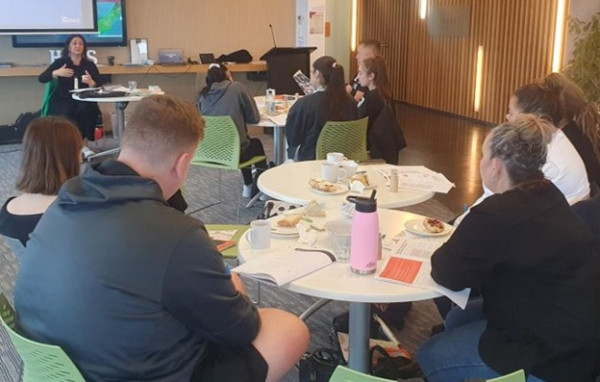 The Learning Delivery team piloted a Māori financial wellbeing programme to 23 households during Q2 in partnership with Ngāi Tahu and Ngāpuhi. This pilot will also assist the NZ Banking Association and Tāwhia to develop the 2023 National Strategy for Financial Capability 'shifting the dial' project for Māori audiences. The pilot was a success and our communities team are working on plans to expand on the work.
The Sorted Pacific Peoples Pathways to Home Ownership programme continues to deliver great results. In the first two quarters of the year we had 305 households complete the programme and 99% of participants said they value the programme as a pathway into their first home.
We have also renewed our partnership with Te Puni Kōkiri for another two years to deliver our Sorted Kāinga Ora programme. Sorted Kāinga Ora is a financial capability programme that supports Māori into homeownership.
Te whai hua - kia ora, Sorted in Schools
---
The reach of Te whai hua – kia ora, Sorted in Schools continues to grow, with 1590 teachers now registered. Over 5500 learning materials have already been downloaded from the Te whai hua – kia ora, Sorted in Schools website the financial year to date. We were pleased with the response to the release of our new Unit Standards which have already had more than 2000 downloads.
Learning Specialist Claire Bailey continues to visit schools across Aotearoa to introduce teachers to the Sorted in Schools resources.
We have also been working with Banqer on a joint submission on the New Zealand Curriculum. We have provided the Ministry of Education with guidance on how financial education can be integrated within mathematics and statistics and social sciences learning areas using key words.
Sorted at Work
---
Sorted at Work continues to deliver great results, with 93% of participants who completed a programme motivated to take action. So far in this financial year we have delivered 154 programmes to 2826 participants.
Our Research team completed a Sorted at Work evaluation for the year ending 30 June 2022 with customers, participants and facilitators. Participants across all courses gave a Net Promoter Score (NPS) of +53. NPS is a metric based on how likely it is that a customer will recommend a product, with scores ranging from –100 to +100.
Retirement Villages
---
We were pleased to see a comprehensive approach planned for the review of the Retirement Villages Act 2003, following the release of the terms of reference set by the Government.
The Ministry of Housing and Urban Development is leading the review work which is underway now. We called for a review of the legislation back in December 2020 after releasing a White Paper on the retirement villages framework.
The Retirement Villages six-monthly complaints monitoring report was published on our website. There is a slight increase in complaints concerning fees, the first time this has been recorded.
Research
---
We published another deep dive using our NZ Financial Capability 2021 data that surveyed New Zealanders' financial capability. The new paper explores the impact of disabilities on financial wellbeing. We have initiated relationships with the Human Rights Commission and the Donald Beasly Institute, relating to our work on disability.
An interim report on 'Transfers and turning 65', has also been finalised, exploring how turning 65 changes access to financial assistance. This will be published in Q4.
Key dates
---
August 2023
Money Month
March 2024
National Strategy for Financial Capability conference