---
Retirement Commissioner Diane Maxwell returned from an OECD gathering of financial educators in Russia struck by a new sense of urgency to prepare populations for the gap between what the state could provide and what people would need in retirement.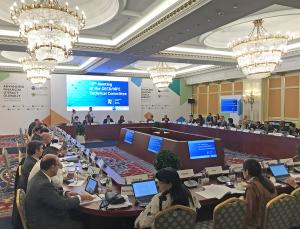 The ageing population was now accepted as a global phenomenon driving a new commitment to invest in people's financial capability from a younger and younger age.
"The need to invest in financial education has shifted from a 'nice to have' to an essential," says Maxwell. "And everyone is starting in schools. For the first time this year there was a consensus that financial literacy in schools was critical in preparing a population to live a healthy financial life and arrive at retirement able to at least partially support themselves."
The Russian Minister of Finance, Anton Siluanov, opened the conference in Moscow in October, indicating the importance with which that country's government viewed financial literacy. The forum was attended by 43 countries, all members of the International Network of Financial Educators (INFE). Maxwell has attended the annual meeting for the past five years as head of New Zealand's Commission for Financial Capability (CFFC).
The forum heard that 51 countries had 20% or more of their population aged 60 plus; by 2050 that number would rise to 111 countries. Some, like Japan, were ahead of the curve - Japan already had 26% of its population aged 65 plus – by 2060 that would grow to 40% with 27% aged 75+.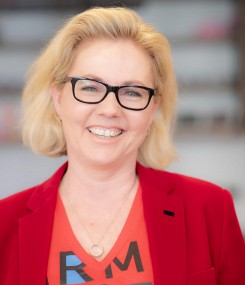 "Growing awareness of the numbers has lead governments to start actively preparing for an ageing population," says Maxwell. "And New Zealand is no different. Our falling birth rate and longer life expectancy means we must intentionally prepare for an unprecedented demographic change."
New Zealand currently has 15% of its population aged 65+; by 2038 that would rise to 22%, and the ratio of people aged 15-64 to those aged 65+ would fall from 4.4 today to 2.8.
This school term CFFC began rolling out the Sorted in Schools financial capability programme, which will be available to every student in Years 9-13 within the next three years. Sorted in Schools is run in addition to CFFC's community, workplace and online programmes.
Maxwell said New Zealand was recognised as a leader in the OECD in using financial capability initiatives to build personal savings, financial resilience and financial wellbeing, and so prepare our population for a longer period of old age.
"But like many other countries, New Zealand still has work to do in some areas, such as ensuring people can continue working past 65 if they want or need to. Investing in upskilling workers in their 50s, and calling out ageism in the workplace are key to helping people live productive lives in their senior years."