Hello from Jane
Kia ora koutou katoa
How quickly things have changed since our last update. Like many organisations over the last few months we've found ourselves adapting our activity to navigate through the various COVID-19 restrictions.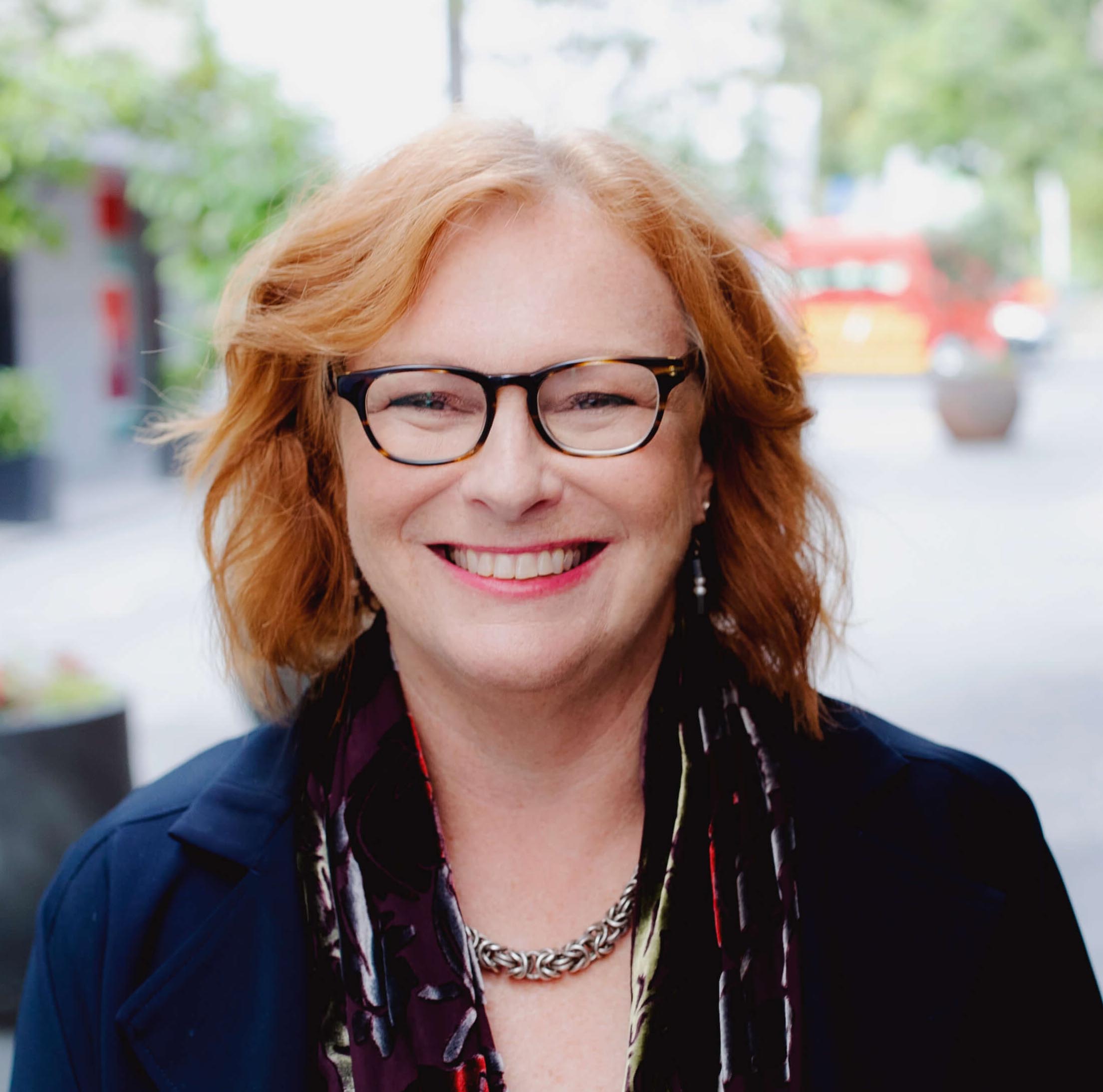 ---
Despite these challenges, I'm proud my team and our various stakeholders have undertaken a substantial amount of work over the last quarter across policy, fincap, retirement villages, and research.
We were able to move quickly to shift our Older Persons' Forum, a precursor to next year's Retirement Income Policy Review, to webinars and to hold virtual professional development sessions with teachers involved with our Sorted in Schools programme.
We've shifted our regional hui for 'What does retirement look like for Māori' into March next year, but unfortunately had to cancel our Retirement Villages Stakeholder Forum for the second time.
Money Week 2021 managed to scrape through this time without any COVID-19 alert level change and was successful in getting people asking hundreds of questions about money. Thank you to all of you who took part.
This month I found myself advocating for the plight of New Zealand pensioners stranded in Australia because of the extended pause on the trans-Tasman bubble and lack of MIQ spaces. Not being able to return to NZ within 26 weeks of departure posed threats to their ongoing pension payments and potential repayment demands.
I asked MSD to urgently review this situation and give special COVID-related consideration to these cases. I know others were also advocating this and I was pleased when a pragmatic solution was found. Affected superannuitants can now apply for portable payments under section 27 of the New Zealand Superannuation and Retirement Act 2001.
I support New Zealand's longstanding policy regarding restrictions on pension payments when pensioners are overseas for long periods. It is a policy that is fair in ordinary times, but one that does not envisage the extraordinary cards Delta has dealt.
Administering NZ Superannuation is way more difficult than I understood before I started this job, and centralised information is difficult to find. As noted below, as part of our new series of policy papers, we've just released one focused on explaining the complexities of New Zealand Superannuation.
Finally, I would like to thank you for your continued collaboration and support for the work we are doing. I am hopeful that by the time we have our next quarterly update we've had a few more opportunities to attend meetings and events face-to-face. Our sympathies to those of you suffering a long lockdown.
Please do forward this newsletter to anyone you think may be interested in our work.
Meet our Director, Stakeholder Relations, Anika Forsman
---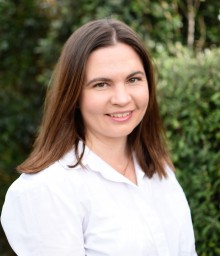 Anika Forsman has joined our leadership team as the Director Stakeholder Relations. She has spent more than 15 years working in various roles in the public and private sectors.
A keen storyteller and strategic thinker, Anika has led the development of award-winning public relations campaigns and most recently headed up the communications and marketing for the 36th America's Cup, on behalf of the Auckland Council group and Crown partners.
Anika and her team (Tom Hartmann, Rachel Beckett, and Lucinda Haworth) are passionate about communicating the work Te Ara Ahunga Ora is undertaking in supporting people on their journey to better retirement in a way that strips away the jargon and makes it more accessible to all. This involves building strong connections with our key industry partners, media, communities, schools, and workplaces as we work together to lift the financial capabilities of New Zealanders. Contact Anika at anika@retirement.govt.nz.
Policy and Research
---
Policy paper series
As part of our plan to make policy and practice around retirement income matters more accessible to the public and interested officials, we have just released a new policy paper on New Zealand Superannuation.
Policy Paper 2021/03 provides an introduction to NZ Super covering how it operates including eligibility criteria, payments and how they are financed, and discusses the policy framework and settings.
This paper follows our first two papers on the Retirement Income Purpose Statement and the comparison of NZ's retirement income policies with other OECD countries. See here.
TVNZ's Q+A's Our Future/Tō tātou anamata special on superannuation
A range of interesting views about NZ Super were discussed on a Q&A special, including debate on affordability, age of eligibility and whether the system is fit-for-purpose for the future. Panellists included Social Development and Employment Minister Carmel Sepuloni, Retirement Commissioner Jane Wrightson, Infometrics economist Brad Olsen, Ngāi Tai ki Tāmaki CEO Tama Potaka and Grey Power's David Marshall. A summary of the episode is available to watch here.
New Zealand Financial Capability Survey results released
For those who missed it, the New Zealand Financial Capability Survey findings have been released. The detailed report analyses the responses from more than 3000 New Zealanders to identify the strengths and weaknesses in financial capabilities across the population. The survey sets a benchmark for annual tracking and trends reporting and informs the National Strategy for Financial Capability. The insights will be used to feed into projects to improve financial capability outcomes for New Zealanders. Read the full report and technical reports here
Older Persons' Forum Webinars
The Older Persons' Forum was turned into two webinars after the in-person events were cancelled due to COVID-19 restrictions.
This first webinar included a fascinating keynote from Professor Paul Spoonley on 'The New New Zealand – Facing Demographic Disruption'. This was followed with presentations on the previous Reviews of Retirement Income Policies and work undertaken by Te Ara Ahunga Ora on the income and expenditure of retirees.
The second webinar focused on housing and featured three insightful presentations from Colleen Tuuta (Wisdom Village), Greer O'Donnell (Urban Advisory) and Jason More (Selwyn Foundation).
Introducing Dr Jo Gamble
Dr Jo Gamble has recently joined as our new Research Lead. She obtained her PhD in 2001, focusing on public perceptions of emerging technologies in Aotearoa New Zealand.  After 12 years as a consumer scientist at the Plant & Food Institute, she went on to spend another 10 years working agency-side with clients from the financial and insurance sectors.
As Research Lead, Jo will be keeping a close eye on trends and research related to the development of financial capability and retirement income matters. She is responsible for the research design, data collection, analysis, and reporting that informs our policy, marketing, and financial capability services. This will include coordination of external research partners as well as conducting in-house qualitative and quantitative projects. 
Financial Capability
---
Sorted in Schools
Teachers give top marks to Sorted in Schools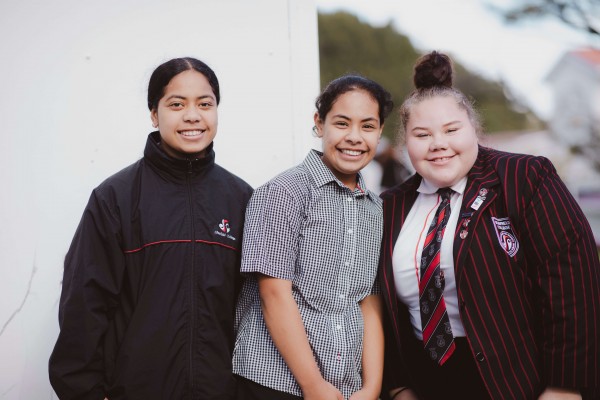 Teachers have given our Te whai hua - kia ora, Sorted in Schools programme top marks according to the first round of results received from the New Zealand Council for Educational Research survey.
The full report will be released later this month, but early highlights reveal that 98% of teachers value the programme with 98% saying they would recommend it to others.
Nearly all teachers agree the resources support Māori and Pacific students' learning, and the programme supports overall whānau wellbeing.
Wellington kura wins Money Jam competition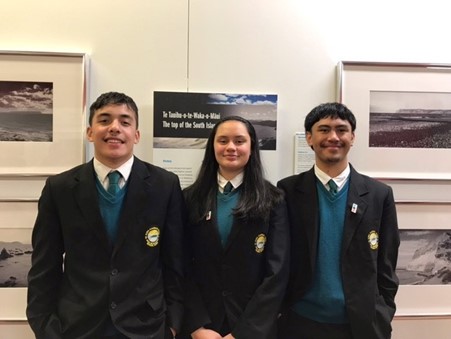 The efforts of one of this year's Money Jam winners saw them secure a spot on TV2's What Now to discuss their business idea.
The Money Jam contest challenges students to create a plan and budget for a fundraising event to win $2500 to help bring their idea to life.
Waimarama, Rakairoa and Rauru-ki-tahi from Te Kura Kaupapa Māori o Ngā Mokopuna in Seatoun, Wellington used the prize money to partner with Te Papa Museum and host a week-long photography exhibition that launched their walking tour business, Taraika Tours/Ngā Tapuwae a Taraika. Find out more about their winning idea or watch the episode here.
More Sorted in Schools resources launched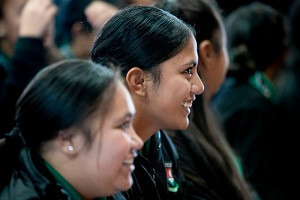 A range of new Sorted in Schools resources have been launched including four new unit standard modules for Māori Medium Education providing opportunities for rangatahi to build their financial capability in adulthood. We have also launched a fun, interactive resource Mahere Pāti /Party Planner for Year 9-10 students to test their budgeting skills and knowledge.
Two new resources have been launched in the English Medium Education space helping students prepare for retirement and learn the basics about investing in shares.
Sorted at Work
More organisations are signing up to partner with the Sorted at Work programme and making good use of the resources that are available. In the year to date there have been 60 courses, seminars and webinars delivered to more than 900 participants. A new investing seminar is in development and will be available soon. The full range of Sorted at Work programmes is available here.
Sorted in Communities
Ministry for Pacific Peoples partnership
After an extensive RFP and evaluation process we have appointed Skills Update Limited to deliver the Sorted Pacific People Pathways to Home Ownership programme. Over the next four years we will work with Skills Update Ltd to build the financial capability of 1200 Pacific households and assist them in achieving their housing aspirations. We are grateful to the Ministry for Pacific Peoples for the opportunity to develop this programme.
Sorted.org.nz
20 years of helping Kiwis get their money sorted
It's officially been 20 years since Sorted.org.nz was launched, and the latest consumer insights reveal the site holds strong as a trusted and independent source for people to turn to for personal money matters.
The research shows that 89% of respondents see this website as valuable, or very valuable for them and 93% trust the advice provided.
Money Week 2021
Another successful Money Week campaign has drawn to a close and it was great to see so many of our partners take part. Every year the campaign aims to demystify key money topics and create a platform for people to feel comfortable talking about their money.
The theme 'Just wondering' was back for 2021 and the team fielded more than 870 questions covering everything from investing, KiwiSaver, mortgages, retirement planning, saving, insurance, debt, property and budgeting.
We've pulled together a summary of the key themes that emerged and other interesting consumer insights from Money Week, along with examples of the questions asked. Read the full report here.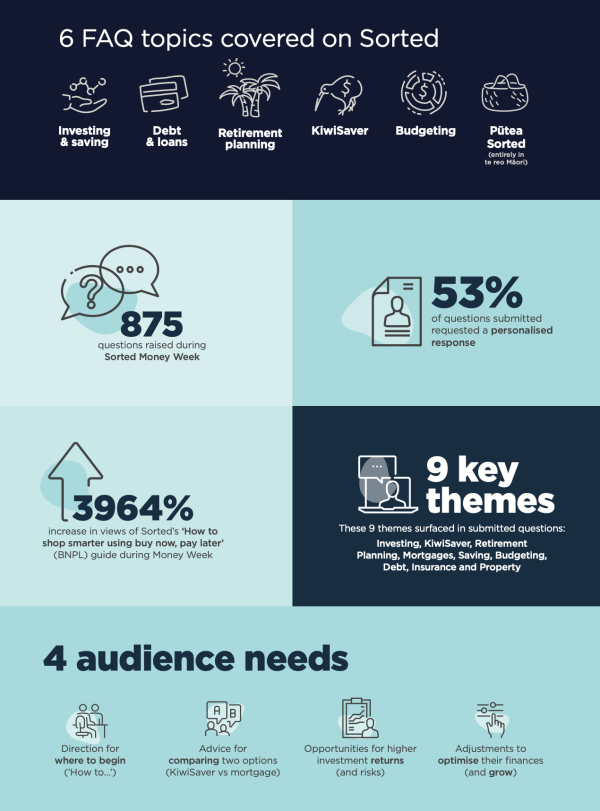 Retirement Villages
---
Legal framework review
Following the release of our white paper calling for a review of the retirement villages legislation Retirement Commissioner, Jane Wrightson, and Retirement Villages Lead, Michelle Reyers, appeared in front of the Economic Development, Science and Innovation Select Committee in September.
This provided an opportunity to respond in person to questions relating to the findings in the paper and further highlight the legislation is at risk of becoming outdated and unfit for purpose. A review needs to be undertaken to review contract terms and better the rights of consumers with the rights of operators.
Complaints portal open
The complaints portal has opened for operators of all registered retirement villages to submit formal complaints they have received in the preceding six-month period. We collect this information as part of our monitoring function under the Retirement Villages Act and use this to monitor trends and any issues in the industry.
The portal closes on 12 November and a summary will be published following collation of this data but does not identify any of the complainants or villages involved.
National Strategy for Financial Capability
---
The first project we are leading as part of the roll out of the National Strategy has kicked off. More than 50 representatives from across the fincap community took part in the glossary project webinar to map out words and terms they would like to see included in a shared sector glossary.
The project aims to support the development of a consistent language across the financial capability sector to help New Zealanders understand money.
We know the language used to describe and discuss financial capability varies throughout the community. This leads to confusion for people using the services and information as well as for those within the community. Creating consistent language and messages will support the work of the community.
A working group with representatives from across the sector has been established to help develop the glossary and a draft will be ready in time for the National Strategy Conference in March 2022.
Alongside this, we have agreed with MBIE that the SCAFI (Safer Credit and Inclusion) group will be folded into the National Strategy work, specifically under the Demystify Money goal. There will be two specific meetings a year - one of which will be the National Strategy annual conference.
Jane Wrightson and Rachel Beckett met virtually with Financial Advice NZ's MAC committee to discuss how financial advisors can contribute to, and be supported by the National Strategy.
National Strategy webinars
As part of the release of the New Zealand Financial Capability Survey we hosted a webinar for National Strategy partners which provided the chance to hear the key insights and findings of the study. This informative session provided information on financial behaviours of the New Zealand population such as budgeting, spending restraint, saving, consumer debt, knowledge about financial products, understanding of risk and psychological attitude. We also revealed the greatest strengths and needs for Māori, Pacific Peoples and women, and discuss which financial behaviours have the most impact on financial outcomes and wellbeing.
We have two webinars coming up in October and November, with the first focusing on how New Zealanders' finances are faring during these most recent lockdowns and will include presentations from a range of guest speakers. You can register now for the October webinar.
The second webinar will be hosted by FinCap and will provide insights from their financial mentor network and their experiences of 'what's been happening on the ground' in the recent months and how they have been helping those most in need. Register here.