Hello from Jane
Kia ora koutou katoa

As we fast approach the end of a busy year, I would like to take this opportunity to thank you all for your support throughout 2022.

While the world continues to present new challenges for us all, our purpose remains set on empowering New Zealanders on their journeys to a better retirement. Working together with you, our stakeholders and partners, unlocks the collective impact we can have.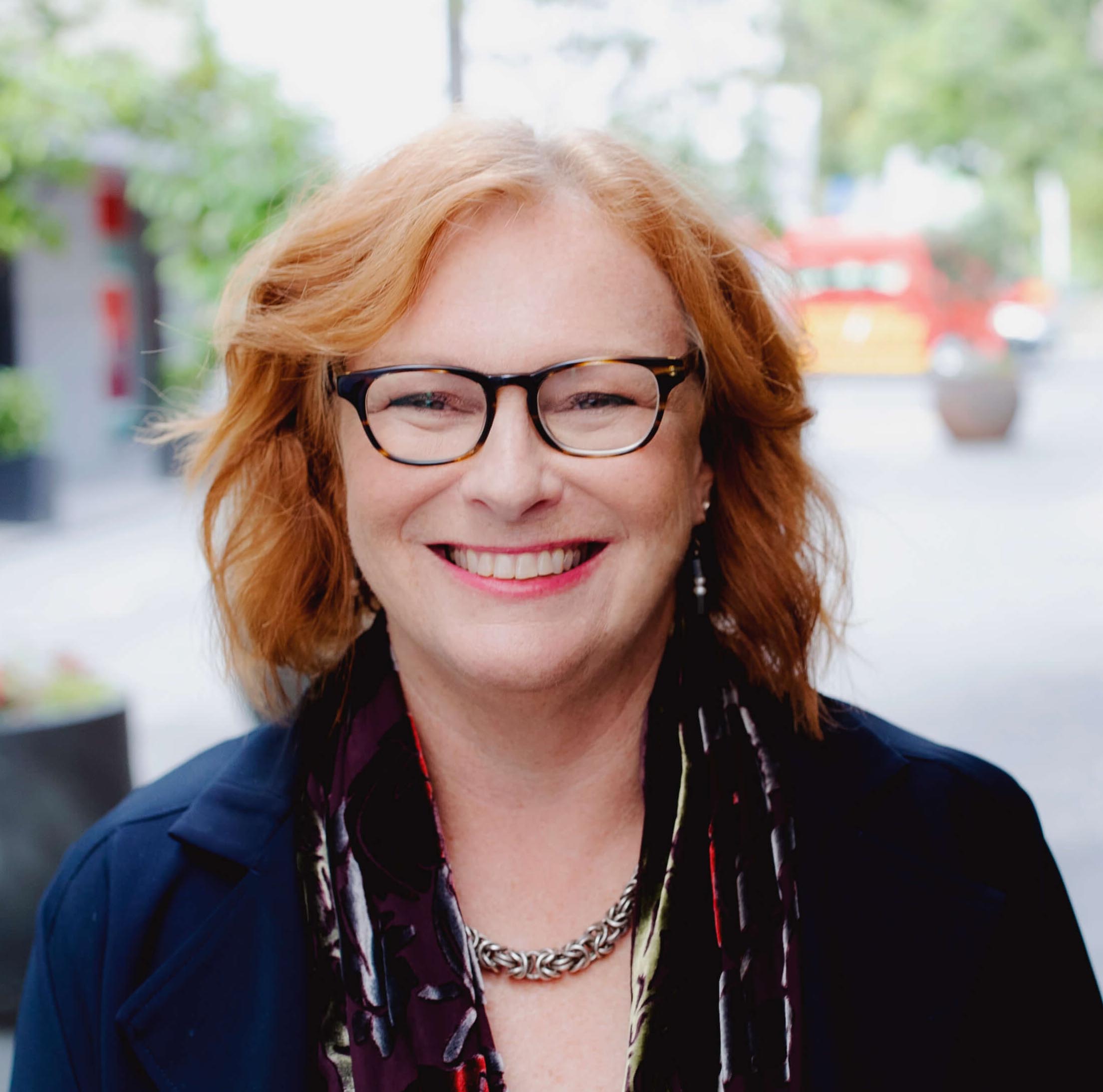 ---
Every three years, I am required to carry out a Review of Retirement Income Policies in response to specific terms of reference set by the Government.
I can now share the 2022 report with you, which highlights just how critical NZ Superannuation (NZ Super) is to ensure New Zealanders can live with the dignity and mana they deserve in retirement. It is clear to me from this review that the current settings of NZ Super must be retained, or a more complicated system be considered to reduce the inevitable inequity any change would bring.
NZ Super is a universal system that exists to ensure those 65 and over have an adequate standard of living. It is most important for women, Māori and Pacific Peoples who have generally faced more challenges throughout their lives, making it harder for them to save for retirement. A trend of declining home ownership makes NZ Super's role even more imperative for the future of Aotearoa.
Many hundreds of hours of research have gone into the review, and the findings are relevant to everyone in New Zealand. I encourage you to spend some time reading it and share it with your network – the discussion and decisions that are made today will shape retirement for all of us.
We would also love for you to join us to discuss the findings in a webinar in early December. The issues in the report present opportunities not only for Government but also for industry, so it will be wonderful to get together and discuss what could (and is already) being done in the space.
It was fantastic to see so many of you at our National Strategy for Financial Capability conference in August. What a great opportunity to bring voices and experiences together from across the industry. I left feeling energised and inspired by the discussions and ideas that emerged during the two days. Those who missed it can view the recordings here.
A big thanks to those who contributed their feedback to De-jargoning money. This is a financial glossary of plain language for the finance sector and beyond, developed in partnership with the industry after many requests. We received 48 submissions throughout the consultation period which we are working through in-depth. I want to personally thank ASB and Banqer who are running customer testing on this to make sure we know what resonates and what doesn't.
This is all about working together to help New Zealanders have an easier time understanding the world of finance without getting confused by all the inconsistencies and jargon. We will be making changes before launching next year so stay tuned.
Our small but mighty team have been busy with various other projects, including another successful Money Week in August, reviewing a number of our Sorted tools and guides, and meeting with teachers across the country to share our new Pacific and tax learning resources for schools. Our Annual Report will be available on our website in December which covers the highlights and our financials for the year ending 30 June 2022.
Thank you again for all your support throughout 2022. My team and I look forward to continuing working with you all in the year ahead.
Ehara taku toa i te toa takitahi, engari he toa takitini.
My success is not mine alone, it is the success of the collective.
No one gets there alone.
Have a happy and safe holiday season. 
Jane
Launching the 2022 Review of Retirement Income Policies
---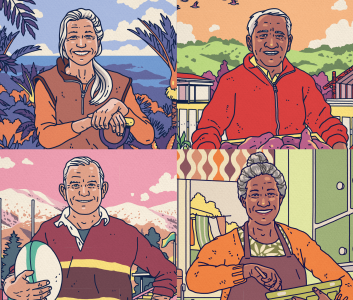 We are pleased to share our final report and recommendations for the 2022 Review of Retirement Income Policies (RRIP). The report responds to terms of reference set by the Government, advises on the effects of retirement income policies and identifies any emerging issues for the future.
This year's review has brought together a wealth of research from some of New Zealand's leading academics and researchers, helping the Retirement Commissioner to develop a set of evidence-based recommendations for the Government, the private sector, researchers, employers and our own team to action.
Throughout the year we have published 16 pieces of research, delving deep into the impact of government policy on the retirement savings outcomes, with a particular lens on the experiences of Māori, Pacific Peoples and women.
Key to the findings is a strong case for maintaining NZ Super's current settings, as many Māori, Pacific Peoples and women are highly dependent on the payments.
Many are struggling to get by even with NZ Super, with declining home ownership rates and rising costs of living meaning more are working for longer because they have not saved enough, still have mortgages or are paying rent.
Read the media release and the report.
Summary of the recommendations
To provide good retirement outcomes for all:
Maintain NZ Super at current settings (current age of eligibility, universal, indexed)
To simplify saving and spending in retirement:
Financial services industry initiates new savings initiatives and improved decumulation advice
Provide better information on equity release products and NZ Super rate differences (for married and sharing)
Extend KiwiSaver eligibility to temporary visa holders
To improve the retirement outcomes of Māori:
Establish an advisory rōpū to more fully consider issues raised by our research and lead the development of policy options to present to Government
To improve the retirement outcomes of Pacific Peoples:
Provide stronger pathways to home ownership through structured financial capability programmes
Request financial institutions to actively consider a collective approach to borrowing
To improve the retirement outcomes of women:
Ensure the gender and ethnic pay gaps and occupational gender segregation continue to be highlighted and addressed
Ensure KiwiSaver contributions are maintained during periods of parental leave
To extend the range of housing options for seniors:
Stimulate interest in building accessible and appropriately sized housing stock (both bigger and smaller)
Increase the cash asset test for Accommodation Supplement to at least $42,700 per person
National Strategy for Financial Capability
---

Glossary Project
Thank you to all those who provided feedback on De-jargoning Money, which was launched for consultation in September. Consultation has now closed, and we are carefully considering all feedback and will be testing it before launching in early 2023.
This is a glossary seeking to embed and consolidate plain language terms to be used by the financial services sector. We convened eight working group sessions with a number of sector experts to develop proposed solutions. This project has excellent potential to benefit New Zealanders' understanding of money – its success is of course dependent on industry uptake and support.
2022 National Strategy Partners Conference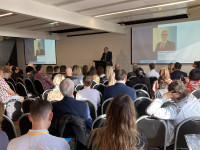 Our first National Strategy Partners conference held in Wellington on 24-25 August was a great success. The conference connected more than 200 people from across the financial capability community to kōrero and help determine what is next for the National Strategy. The sector is clearly hungry for such events and we look forward to hosting another in early 2024.
National Strategy webinar coming up
We will be running a webinar on NZ Super, housing and target audiences for our National Strategy partners on Thursday 1 December at 10-11am.
You will hear the latest findings and big issues facing New Zealand as our population ages, and what we can do now to meet our growing diverse needs. We will discuss our recommendations from the Review of Retirement Income Policies to the government and industry around housing, NZ Super, and savings, and better supporting our target audiences (Māori, Pacific Peoples and women).
Register below to join Retirement Commissioner, Jane Wrightson, and Director, Policy Dr Suzy Morrissey, as well as a guest speaker from Ministry for Pacific Peoples and KiwiBank.
2023 Shifting the Dial project
Following on from this year's successful FSC and Women in Super-led It Starts with Action campaign, targeting women, we've been in conversation with the NZ Bankers Association who will help lead the 2023 fincap project aimed at Māori. We're really looking forward to seeing what eventuates.
Sorted.org.nz
---

What's new on Sorted
We continue to respond to public concerns regarding rising cost of living with rich blog content and promoting our relevant tools and guides.
We are working on a revision of several of our guides and tools, including the development of a diagnostic tool/personality quiz with subject matter expert Dr Ayesha Scott. We have also published a new compound interest guide, rebuilt our investor profiler and debt calculator and are now working on rebuilding our goal planner.
Sorted Money Week
Sorted Money Week for 2022 built on the 'Just Wondering' theme from last year and expanded to include Money Mindsets; highlighting the role emotions play in our decision making. We were delighted to see more than 70 National Strategy partners participate and a new Money Week community fund was successfully piloted to support NGO partners to help their community activity.
To support our Māori priority segment, we developed bespoke content for both Money Week and Te Wiki o te Reo Māori. The content was promoted within our emails, as well as across our social platforms. The most popular was the post sharing financial kupu.
We were thrilled to pick up some more wins for our 2021 Sorted Money Week campaign, this time at the IAB New Zealand Digital Advertising Awards for 'best multi-channel integration campaign' and 'best brand campaign'. We were also recognised as a finalist in the New Zealand Marketing Awards, Excellence Award category, for Public Sector/Government Marketing Strategy for our 'Chasing Answers' Money Week 2021 campaign.
Save the date for Sorted Money Month
That's right we're extending our annual Sorted Money Week campaign to take place over the entire month of August 2023. Sorted Money Month will be focused on helping people to 'maximise their money' which will provide plenty of ways for partners to get involved and plan activity around.
Money is deeply personal, but with high levels of uncertainty, people are looking for reassurance and help. Whether they don't have much of it, or whether they've got savings, the commonality between both groups is they may lack the financial knowledge and confidence in how to maximise their money. This year's campaign will focus on practical tips and tricks to help make sure in these tough times, Kiwis know how to take action to make sure their money's working as hard as they are.
Keep an eye out for further information in the coming weeks.
Te whai hua - kia ora, Schools
---
General
We have 78% of secondary schools and 81% of kura registered for Te whai hua – kia ora, Sorted in Schools, and 1473 teachers registered.
An interim report from the New Zealand Council for Educational Research (NZCER) found that 97% of teachers agreed they trust the information provided by Sorted in Schools, 98% of teachers agreed that students understand how financial knowledge can lead to better money decisions in the future and 98% of teachers indicated they will continue to use Sorted in Schools in the future.
Teacher training
Our Schools Learning Specialist Claire Bailey has been busy visiting schools and running webinars to share our new interactive learning resources. The Navigating our financial future – Pacific edition and Teaching taxation resources have been well received by teachers across the country.
Communities
---
Pacific Peoples Pathway to Home Ownership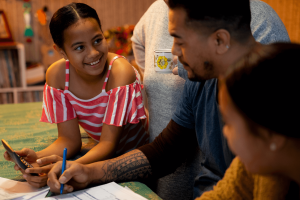 The Sorted Pacific Peoples Pathway to Home Ownership programme continues to deliver good results. We have had 140 households complete the programme in Q1 and 95.8% of participants have said they value the experience as a pathway into their first home.
An evaluation of the programme completed by the New Zealand Council for Educational Research (NZCER) found that 96% of participants agreed they trusted the information, 92% of participants would recommend the programme to family, friends, or colleagues and 94% of participants agreed the course material was high quality.
Retirement Villages
---
Retirement Villages Stakeholders' Forum
We held the Retirement Villages Stakeholders' Forum on 3 August 2022. The forum, delayed for two years due to COVID-19, brought together many stakeholders in the Retirement Villages sector, including officials, Retirement Village operators, Retirement Village residents, statutory supervisors, lawyers, dispute panellists, mediators, and consumer groups. From the feedback received we are pleased that stakeholders found this to be a productive and thought-provoking day.
Key Dates
---
1 December 2022
RRIP Webinar: NZ Super, housing and target audiences
August 2023
Money Month
March 2024
National Strategy for Financial Capability conference