Hello from Jane
Kia ora tatou and welcome to our quarterly update.

Two years on, and COVID-19 continues to throw up many challenges which means we need to stay agile and ready to adapt. Ongoing uncertainty, of course, also makes it tough for many New Zealanders to keep planning long-term for their retirement.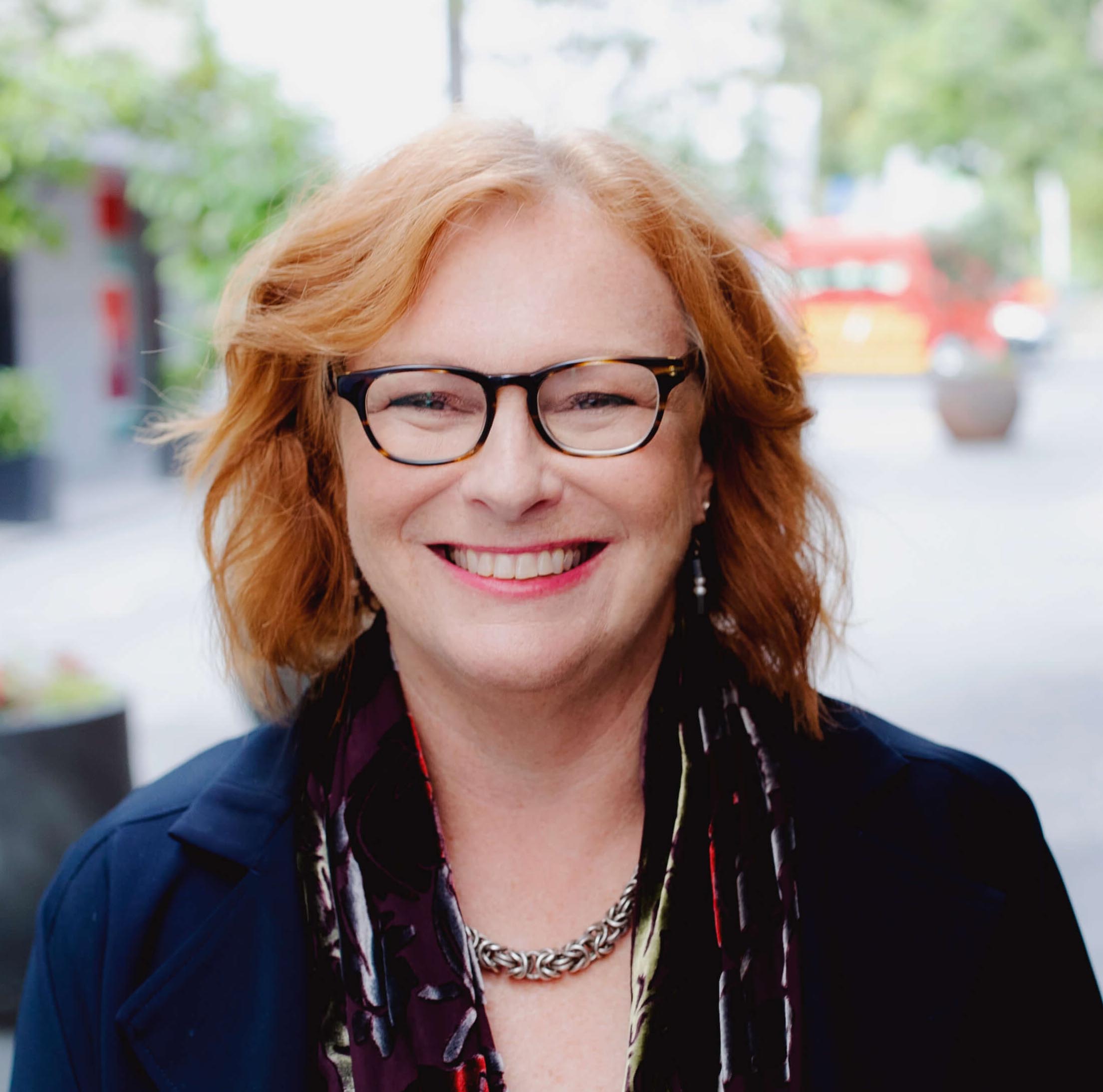 ---
For us, this uncertainty has meant some of the in-person hui we had planned had to be cancelled or postponed (third time lucky for some!). New dates for those rescheduled are shared further on in this update.
We've become adept at shifting much of our Sorted suite of products to an online format, including introducing new programmes such as the Sorted Pacific Peoples Pathways to Homeownership. Thank you to the team at the Ministry for Pacific Peoples for helping us launch this important work.
The recent move to open borders has been a welcome relief for many, including superannuitants who have been stranded offshore. Many had travelled to help their families or for medical treatment. I am disappointed that so much stress has been put on many who had pensions stopped after 26 weeks, with demands for repayment issued once they passed 30 weeks away. It's highlighted how inflexible the policies are and how they do not allow for extraordinary times like COVID-19. I've continued to advocate for this group because being financially penalised for being unable to come home seems both punitive and wrong.
The special consideration given to those caught in Australia late last year meant a number were granted pension extensions. I'm very grateful to MSD for agreeing to do this. However, superannuitants further afield, or who travelled outside the bubble, appear not to have been considered on the same equitable terms. I intend to examine pension settings in 2023 to assess whether they are fit for purpose for an increasingly mobile population.  
The triennial 2022 Review of Retirement Income Policies (RRIP) is now well underway, giving us an opportunity to shine a spotlight on the retirement income system as a whole, backed by extensive research. We'll be able to report back to the government on emerging issues, along with some recommendations to address them.
We have been asked to give particular focus to women, Pacific Peoples and Māori in the RRIP, and these audiences are also an industry priority for the National Strategy for Financial Capability.
These three groups arrive at pension age less economically well-off and it's important that the reasons why are clearly understood from a policies perspective.
We know the impact of COVID-19 has exacerbated this further, and there's been some good media commentary highlighting the gender and ethnic gaps which we hope to encourage more debate on in the coming year.
It was fantastic to see the launch of a women focused initiative by the Financial Services Council on International Women's Day. This was identified as a key project to undertake in the first year of the National Strategy for Financial Capability. I look forward to seeing the industry rally behind this activity. Register here.
My small team has been very busy on a number of other activities including launching a new Sorted KiwiSaver Fund Funder tool; delivering a range of financial capability education projects; and continuing with various sector consultations. Read more below.
Finally, I would like to give a special acknowledgement to our Kaihautῡ, Dr Kathie Irwin, who is leaving Te Ara Ahunga Ora to pursue other opportunities at the end of April. Kathie has been the driving force behind lifting our cultural capability and bringing the crucial perspective of te ao Māori to our work. She has sharpened our focus on retirement outcomes for Māori through her research and strong relationships.
Whāia e koe te iti kahurangi. Ki te tuohu me he maunga teitei
Seek the treasures of your heart, if you bow, let it be to a lofty mountain
Jane
Policy and research
---
Review of Retirement Income Policies
We are working with a range of organisations - government, academia, and the private sector - to help us undertake the 2022 Review of Retirement Income Policies.
MBIE and MSD will provide updates on aspects of KiwiSaver and New Zealand Superannuation (NZ Super). Treasury is undertaking work on the income adequacy of NZ Super for renters and those with mortgages.
The Ministry for Pacific Peoples is undertaking two projects, on 'What does retirement look like for Pacific Peoples?' and on housing experiences and preferences of those pre- and post-retirement.  We are also grateful for insights from Stats NZ, the Social Wellbeing Agency, and the Ministry for Women.
We have commissioned the James Henare Māori Centre at the University of Auckland to conduct research on the housing experiences of Māori. The New Zealand Work Research Institute at Auckland University of Technology will utilise the Integrated Data Infrastructure (IDI) to investigate how inbound migrants become eligible for KiwiSaver and how the upcoming residence change to eligibility for NZ Super might impact Kiwis who spend time working overseas.
We will work with our National Strategy for Financial Capability partners and other private sector representatives to consider initiatives to encourage people to save.  And finally, our own team will investigate 'What does retirement look like for Māori?' and 'What does retirement look like for women?'; will consider co-housing experiences and decumulation; and produce a 'Voices of Older New Zealanders' qualitative research report so we hear from New Zealanders themselves.
We will share the findings of our research in a series of webinars around June/July. Submissions on topics in the Terms of Reference are invited during the period 1 May to 30 June via email at submissions@retirement.govt.nz
---
Not too late to have your say on 'What does retirement look like for Māori?'
As indicated above, one of the RRIP research projects is to delve deeper into what retirement looks like for Māori. While we had planned to host hui, due to the impacts from COVID-19 this was not able to take place and so have had to turn to an online panui/survey to support this wider research.
We've already had a great response but would love to ensure we've reached as many Māori adults as possible. There are just four questions to respond to. The survey is open until 31 March 2022.
Latest research
---
New Zealanders' financial confidence and understanding barometer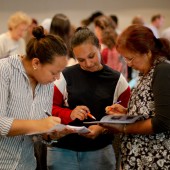 Valuable insights on the state of New Zealanders' financial confidence and how they access financial advice are regularly gathered through surveying conducted by TRA on behalf of Te Ara Ahunga Ora. Surveys are conducted with around 850 people a quarter. This report includes three waves of data starting in February 2021, including the early days of the 2021 Delta (COVID-19) situation in August. 
Asset drawdown (decumulation) and paid work profile of pre- and post-retirees
This research reveals more about the experiences of work, income, expenses, and financial advice among those close to retirement and those already retired. Of specific interest was how those aged 65 accessed and spent any savings and income (including KiwiSaver), referred to as 'decumulation'. 27% of participants aged 65+ say they are working for pay; 19% because they want to, 8% because they have to.
New Zealand Financial Capability Survey deep dives: Māori, Pacific People and Women

In July 2021 we released a comprehensive New Zealand Financial Capability Survey to explore financial wellbeing. Alongside this substantial study three supplementary reports have recently been released focusing on priority audiences Women, Māori, and Pacific People.
Retirement Villages
---
Standardising the Occupation Right Agreement
Following feedback received from the white paper on the retirement villages legislative framework and the recommendations included in the summary report and recommendations, we are investigating the feasibility of a standardised Occupation Right Agreement (ORA).
There are a range of views as to how a standardised ORA could work. We are discussing options with various stakeholders to fully understand the pros and cons of standardisation and investigate the parts of an ORA that could be standardised versus what needs to remain customised.
Improving retirement villages complaints and disputes resolution process
We also want to understand the options proposed as improvements to the current retirement villages complaints and disputes resolution process and how these align to the Aotearoa Best Practice Disputes Resolution Framework (developed by the Government Centre for Disputes Resolution).
We intend to hold a workshop in May with stakeholders involved in the complaints and disputes process to discuss options for improvements. This workshop will consider work undertaken by the Retirement Villages Association (RVA) and Retirement Villages Residents Association (RVR) to improve the current complaints process. It will identify what can be achieved in the existing framework, what aspects may require code changes, and which aspects will require legislative changes.
Retirement villages stakeholder forum
We are hoping it is third time lucky with the RV Stakeholder forum! We intend to hold the forum in- person in Wellington on Wednesday, 3 August, so please save the date – more details to come.
RV complaints portal
We monitor the effects of the Retirement Villages Act (2003), Regulations and Code of Practice. The Code of Practice requires all operators to report to the Retirement Commissioner six-monthly in relation to any formal complaints received, including to confirm that no complaints were received.
Our online reporting portal for the period 1 October 2021 – 31 March 2022 will be open for reporting from 1 April 2022.
An extensive User Guide and video tutorial resources are available here. For any general queries, please contact: rv@retirement.govt.nz. We do appreciate the work that individual villages do to meet this requirement.
National Strategy for Financial Capability
---
FSC launches 'It Starts with Action' campaign
The Financial Services Council (FSC) and Women In Super's Tracey Cross launched an industry initiative intended to help women demystify money in response to one of the actions outlined in the first year of the National Strategy.
The FSC is calling on the industry to take meaningful actions that will help improve the financial wellbeing of women in Aotearoa.
The campaign will take place from May-July under the 'It Starts with Action' umbrella.
The initiative was introduced to the industry on International Women's Day in front of an audience of 800 people tuned into the 'Break the Bias' webinar.
Any organisations who want to be involved in the campaign can register their interest here.
National Strategy Partners Conference
Our first National Strategy Partners Conference will be held in Wellington on the August 24 – 25. Held over one and a half action-packed days to share mahi, catch up with friends across the sector, and kōrero on all things financial capability.
The theme this year is 'The Power of Together' which encapsulates the core reason the National Strategy for Financial Capability has been developed. The goal of the strategy is to work together to help New Zealanders understand money. Keep an eye out for the invite.
Evaluation Framework
Another first year project for the National Strategy is to develop a consistent measurement evaluation framework for financial capability activities and investments for our partners across the sector to use. A clear understanding of what works, and what has less impact, will contribute to better-targeted investment outcomes.  
Dr Pushpa Wood from Massey Fin-Ed Centre, Jo MacDonald and Nicola Bright from the NZ Council for Education Research (NZCER), Dr Viliame Lewenilovo and John Natua from the Ministry for Pacific Peoples, and Raquel Grieve from MSD have agreed to be steering group members to guide and support this initiative.
The group will meet every six weeks while we run in-depth interviews with providers of financial capability initiatives to assess what is working, what measures are most important, and how we can improve on these measures. If you have an initiative you are measuring the impact of, please get in touch with Rachel Beckett.
What's new on Sorted.org.nz
---
KiwiSaver Fund Finder Tool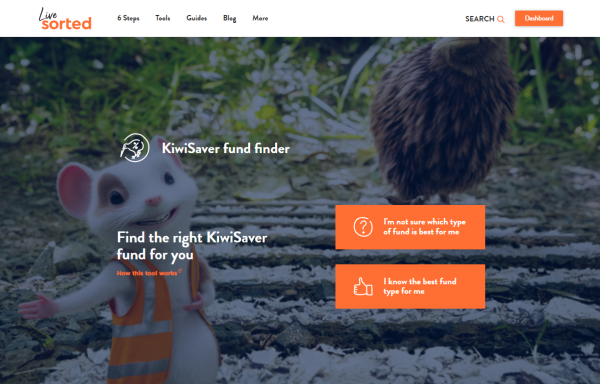 We've added a new KiwiSaver Fund Finder tool to Sorted.org.nz which lets you compare and select a fund based on individual circumstances and needs. The tool uses comparable data to provide an accurate picture of funds' performance and fee levels, as well as the services offered by providers. 
Those using the tool can answer some easy questions to ascertain the right level of risk for their situation (fund type), the fees they'll pay and the level of service they want. The returns on the tool show how a fund has performed in the past, but of course do not predict the future.
Retirement Guides
We've updated our Sorted guides on retirement. There's handy information for those thinking of moving into a retirement village, an overview of NZ Super, and tips on how to plan, invest and save for your retirement.
Safer spending campaign – Buy Now, Pay Later and where to go for help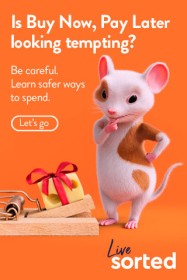 We're hitting the market again to promote the financial help services available of some of our National Strategy partners and highlight the perils of over-commitments with Buy Now, Pay Later schemes.
Last year's activity on the Buy Now, Pay Later part of the campaign, featuring the famous Sorted mouse in a Christmas jumper, was seen around 9.5 million times, with marketing across radio, digital, social media and retail mall screens.
Our National Strategy partners reported also good increases in people reaching out to them during the campaign period, and social media activity promoting the help they offer delivered more than 2.26 million impressions.
Sorted Money Week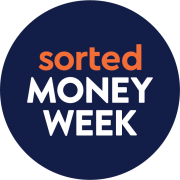 Our annual Money Week will run 8-14 August where we work together to help demystify money for New Zealanders. Building on the success of last year, and for the final time, we are bringing back the 'Just Wondering' platform designed to normalise seeking information and education about nagging money questions. As with previous years, a range of resources and other key information will be available to help organisations get involved.
Te whai hua - kia ora! Sorted in Schools
---
Global Money Week and Money Jam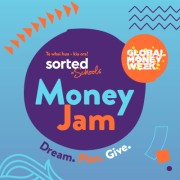 Through our Te whai hui - kia ora, Sorted in Schools programme we have been running the Money Jam competition as New Zealand's Global Money Week initiative (21 – 27 March). Students have the chance to win a share of $10,000 and get real life experience creating a budget, designing an event, and giving the winnings back to their local community.
Inland Revenue resources
We've launched a new learning module in partnership with the IRD aligned to the NZ Curriculum for Year 9/10 related to taxation. The module provides specialised tax information for students and is designed to give them a good working knowledge of tax in preparation for their working lives.
Money Bites for teachers
We're running Money Bites webinars for teachers to take part in as part of their own professional learning development. The free series helps expand general money knowledge and improve their own personal finances in the process.
Sorted in Communities
---
Sorted Kāinga Ora and Te Puni Kōkiri
Our Sorted Kāinga Ora programme facilitators have had a busy few months delivering financial capability workshops across the motu with our partners Te Puni Kōkiri. The focus has been on supporting whanau Māori with their housing aspirations. We've been able to deliver a mix of online and in-person events and have been blown away by the passion people are showing to lift their financial wellbeing.
We were privileged to be there when one of the whanau from Ka Uru Ora, a rōpu in Taranaki, received the keys to their first home. At another workshop, a wāhine was so determined to attend the Nelson rōpu she drove 204km round trip each week by herself.
New Zealand Netball Players Association (NZNPA)
We were thrilled to work with NZNPA Kimihia programme to run some investment webinars with six of their teams. It's fantastic to see an increase in women voicing their desire to learn about investments and lift their financial confidence.
Sorted Pacific Peoples Pathways to Home Ownership
---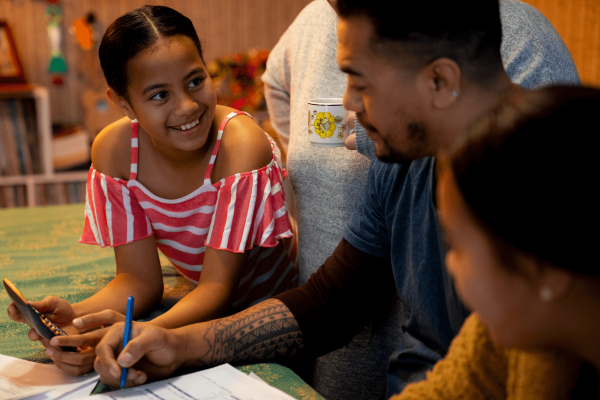 We've launched a new programme helping 1200 Pacific households on their journey to home ownership. The Ministry for Pacific Peoples has provided $2.64 million to develop the Sorted Pacific Peoples Pathways to Home Ownership programme in response to the growing housing needs of Pacific people in Aotearoa.
Sorted at Work
---
Learn to invest
A new 'Learn to Invest' series has been developed for our Sorted at Work programme. There are a suite of courses and seminars which organisations can chose from and have delivered in the workplace by one of our affiliated facilitators located nationwide.
This financial year to date, we have delivered more than 90 courses, seminars and webinars to more than 1830 participants.
7 ways to sort your money now
We've also been offering a free 60-minute money webinar open to anyone to provide some additional support during this unsettling time. Areas covered include making a crisis money plan, financial help available, scams, avoiding decisions based on fear and more.
Key dates
---
January 2022 – December 2022
Review of Retirement Income Policies
February - July 2022
Money Jam – schools and kura budgeting competition
May – July 2022
It Starts With Action industry campaign for women
8-15 August
Sorted Money Week
24-25 August 2022
National Strategy Partners Conference, Wellington