Liline Hewett
Stakeholder Specialist
"I'm proud of the work that I do, leading a financial capability programme designed for Pacific Peoples. I'm passionate about this programme and I'm grateful to work with a wonderful team; everyone is equally as passionate about developing and delivering a programme that resonates with and produces the best possible outcomes for Pacific Peoples. I genuinely enjoy my role."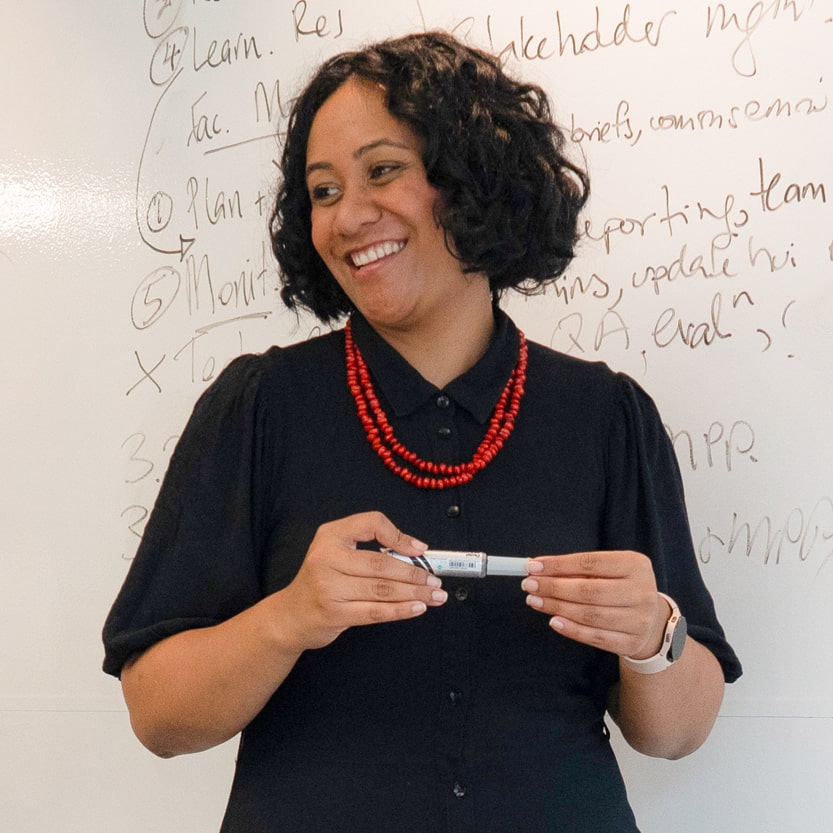 ---
Liline Hewett manages Pacific Peoples Pathways to Home Ownership – a programme that provides a holistic view about money and how it can support Pacific families towards their goal of owning their own home. The course weaves Pacific culture and values into the content to make it relevant and practical for Pacific People.
Liline's passion for her role is evident to everyone. "I'm proud of the work that I do at Te Ara Ahunga Ora, leading a financial capability programme designed for Pacific Peoples. Everyone I work with is equally passionate about delivering this programme, ensuring that it resonates with Pacific People."
Working for an organisation with purpose is what attracts many people to Te Ara Ahunga Ora.
"The work we do improving New Zealanders lives through financial education and their financial wellbeing gives us a strong purpose.
Te Ara Ahunga Ora is a small organisation, where everyone contributes across projects and works collaboratively. This keeps the team connected. Liline is a big fan of this style of working, "we're very BIG on collaboration."
Culture is also important at Te Ara Ahunga Ora, evident through the investment in people, and professional development opportunities. Liline was promoted into her current role – in recognition of her project management skills and her rapport with people.
"I really appreciate that my manager saw my potential and trusted me with my current role. In this role, I've developed existing skills and learnt new skills that I'll be able to use in future."
She also values the chance to learn te reo Māori and build her knowledge of Te Ao Māori. "We're an inclusive place, and although we're small, there are networks for women and Māori and Pacific Peoples and a diversity, equity and inclusion action plan."
Liline's experience of Te Ara Ahunga Ora is that it has a positive organisational culture which is continually improving.
"Overall, it's a great place to work, with great people who do great work."
Pacific Peoples Pathways to Homeownership programme testimonials
Pacific Peoples Pathways to Homeownership programme testimonials