Hello from Jane
Kia ora koutou and welcome to our quarterly update.

It's been another busy few months as we have wrapped up our financial year on 30 June. This is always a good time to take stock briefly of what has been achieved before we turn our focus to the coming year.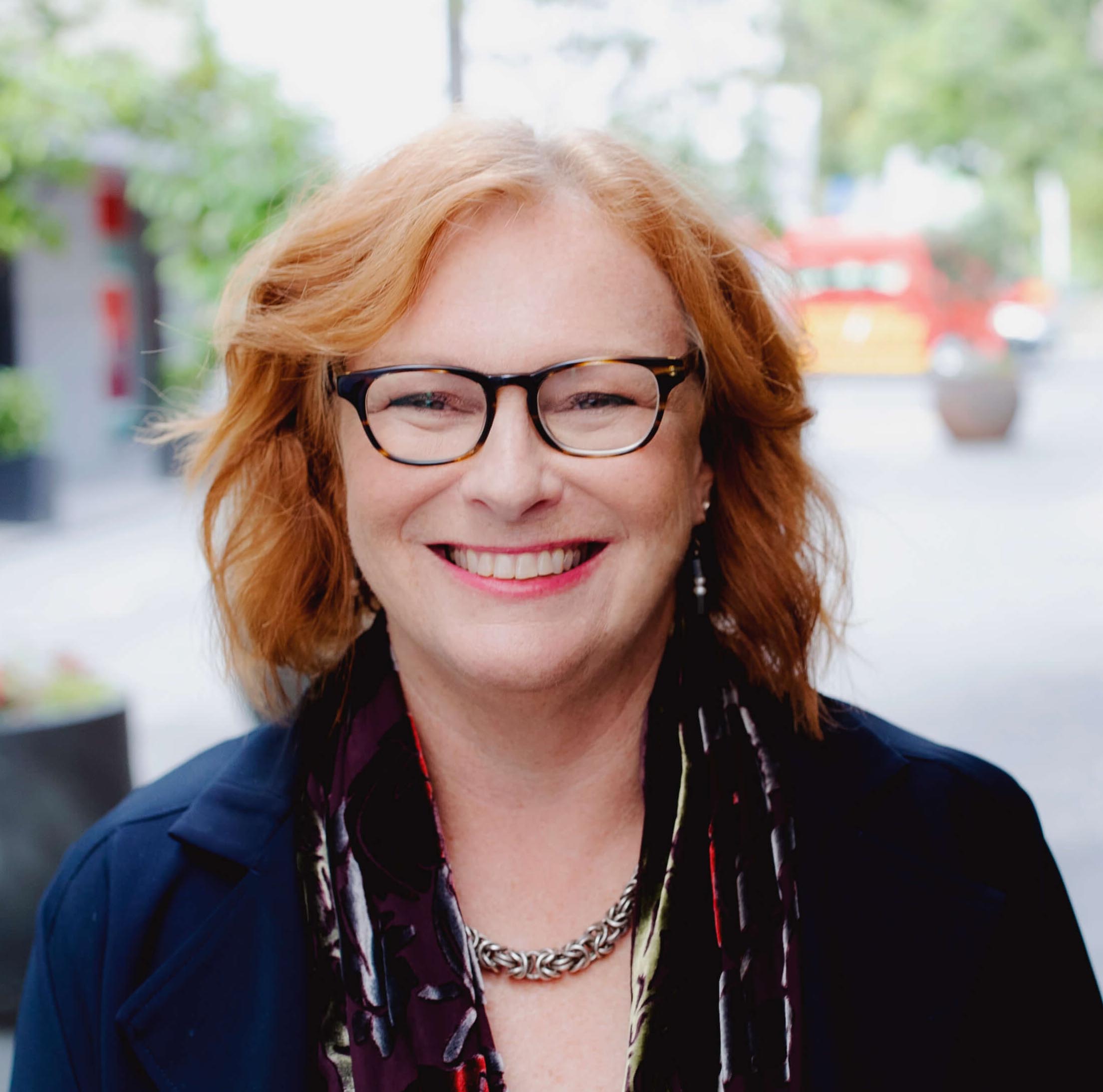 ---
Yet it's nearly Money Week again! It was fantastic to recently receive a number of marketing accolades at the Beacon Awards for our 2021 consumer campaign: three golds and a silver, competing against some impressive and large campaigns. We were finalists in four categories for our campaign that saw us partner with TVNZ's The Chase as a world-first initiative. And we're even more delighted to have been advised just last week that this campaign is also a finalist in the TVNZ-NZ Marketing Awards, in the Marketing Excellence division, with the winners being announced in September.
Many hundreds of hours of research has been completed by our policy team as we conduct the Review of Retirement Income Policies (RRIP). I'm grateful for the support of the various ministries, academics and individuals who are contributing to this significant project.
The project involves new research about what retirement looks like for New Zealanders, which is leading to a clearer picture of where we need to look at policy settings. It includes possibly the largest collation of research ever gathered on what retirement looks for Māori and Pacific Peoples in particular. Read on for the research published to date.
The RRIP is a complex and important piece of work that our governing Act directs us to undertake every three years so that support for long-term thinking is embedded in the system. When landed right, the outcomes from the recommendations I will make in my report to Government in December, can make a real difference for future policy discussion on retirement income challenges for the system itself and for New Zealanders.
Our fincap team continues their busy lives running the Sorted programmes in schools, workplaces and communities. These have gone from strength-to-strength over the past year, even with COVID-19 hampering the ability to do things in person. Te whai hua – kia ora, Sorted in Schools is now in 81% of kura and 78% of secondary schools; 305 households have been through the Sorted Pacific Peoples Pathways to Homeownership programme; and 4000 people have been through one of our Sorted at Work programmes – just some of the highlights of 2021/22.
We launched a range of new tools, guides and blogs on Sorted.org.nz relevant to the changing landscape such as cost of living, KiwiSaver, managing debt and investing.
We continued our focus on retirement villages and completed some further work ahead of the review the Government is to undertake following the release of our white paper on the retirement villages legislative framework. This has included looking at improvements to the disputes and complaints process and whether a standardised Occupation Rights Agreement is feasible.
There have been a number of initiatives launched, or are making good progress, falling out of the National Strategy for Financial Capability. We've pulled together an annual report to give an update on the progress that's been made and to acknowledge some of the industry highlights. I am looking forward to connecting in person with many of you at the upcoming conference in Wellington (24-25 August).
Te Ara Ahunga Ora's mission is to help improve retirement outcomes for New Zealanders. Our role is to work with the many different parts of government that contribute to retirement outcomes, to advocate for improvements, and to scrutinise the impact of changes.
For the coming year, our goals for retirement policy, retirement villages and financial capability will continue to be framed by three core objectives: trusted information, informed advocacy, and effective collaboration. We have recently released our Statement of Performance Expectations which sets out our operating plan for 2022/23.
We are looking forward to working with many of you over the coming year and I appreciate the support you have given me and my team in the last year.
Jane
People news
---
Kaihautū, Director Māori Development
Erin Thompson (Ngāti Rangiwewehi, Ngāi Tāmanuhiri, Ngaati Tiipa) has been promoted to our Kaihautῡ position. Erin leads engagement with Māori to understand financial capability and retirement from a Māori perspective. She helps drive improvement in retirement outcomes for Māori by connecting and aligning the Te Ara Ahunga Ora Retirement Commission's work with related industry and government workstreams. Previously the Kaikōkiri for the Te whai hua – kia ora, Sorted in Schools programme, Erin comes from a teaching background. She is a strong advocate for kaupapa Māori, te reo Māori, and mātauranga Māori, and has a wealth of experience in iwi and community planning and development, and iwi governance. If you'd like to get in touch with Erin, email erin@retirement.govt.nz.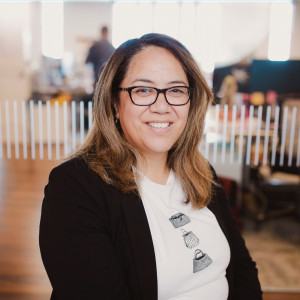 Director, Marketing
We were sad to bid farewell to our Director, Marketing Lyndsey Francis who left in May to take up a new position with the Public Trust. However, we are pleased to introduce our new Director, Vanessa Morris, who will be heading up our marketing team from 16 August.
Vanessa joins Te Ara Ahunga Ora from ASB where she was Head of Retail Marketing for the past four years, and prior to that spent many years working agency side. She has over 20 years' experience leading teams, managing senior stakeholders and helping organisations understand how to use insights and data to deliver exceptional customer experiences, drive business growth, build brand love and improve engagement, loyalty and retention. If you'd like to get in touch with Vanessa, you can do so at vanessa@retirement.govt.nz.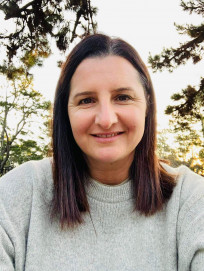 Learning Delivery Lead
Donna Robinson has joined Te Ara Ahunga Ora as our new Learning Delivery Lead in June. Donna is no stranger to the work we do, having been a long-time facilitator for our Sorted programmes. She will be leading the successful delivery of our Sorted products across New Zealand. If you'd like to get in touch with Donna, email donna@retirement.govt.nz.
Schools Learning Specialist
Claire Bailey, our new Schools Learning Specialist joined us recently after leaving her teaching position at Orewa College. Claire is responsible for managing relationships with schools and has already developed an exciting professional development plan for the coming year for teachers to take part in (covered below). If you'd like to get in touch with Claire, email claire@retirement.govt.nz.
Retirement Villages Specialist
Tristan Fluerty also joined us recently as Retirement Villages Specialist. Tristan is responsible for the operation of a fair regulatory framework for retirement villages. This includes reporting on sector trends, supporting dispute resolution, and tackling issues through sector collaboration. The role also helps inform New Zealanders so they can make the best decisions about retirement village living, and works with the industry to enhance clear, standardised information. If you'd like to get in touch with Tristan, email tristan@retirement.govt.nz
And our back-office heroes are moving around too: Rebecca Jenner has been promoted to the new role of Performance Accountability Specialist; Lexia Hansen joined us as our Learning Development Administrator; and Ciaran Lymer joins us shortly as our Business Administrator.
Sorted Money Week
---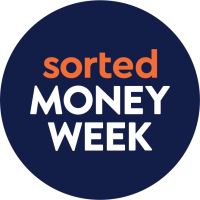 Sorted Money Week is just around the corner, kicking off August 8 – 14, under the theme of 'Just wondering'. It's great to see some exciting events and activity already planned across the industry to compliment the campaign.
If you're interested in getting your organisation involved all the key information, guides and assets can be found here. And don't forget to let us know what you're planning so we can help promote this too!
Review of Retirement Income Policies
---
The research phase of the three-yearly review of retirement of income policies is now complete. Along with our internal team we had support from a range of ministries, and academics to help us undertake research responding to the terms of reference set by government.
Te Ara Ahunga Ora's Director, Policy Dr Suzy Morrissey has facilitated a series of workshops with key officials, policy makers, and stakeholders with interests in retirement income policies to share insights and gather feedback.
Here is the research published to date, along with its corresponding term of reference. More research will be published shortly, including deep dives into Māori, Pacific and women's experiences.

TOR 1 - An update and commentary on the developments and emerging trends in retirement income policy since the 2019 review, both within New Zealand and internationally.

TOR 6 - Policy considerations arising from the exclusion of people from KiwiSaver who hold temporary, visitor, work or student visas.
The New Zealand Work Research Institute at Auckland University of Technology undertook a research project utilising Stats NZ's Integrated Data Infrastructure (IDI) to investigate how inbound migrants become eligible for and members of KiwiSaver. Read the report.

TOR 8 - The impact on retirement income adequacy, and retirement planning for New Zealanders who live abroad, of the proposed change to a 20-year residency eligibility period for NZ Super.
The New Zealand Work Research Institute at Auckland University of Technology utilised Stat NZ's Integrated Data Infrastructure (IDI) to investigate how the upcoming residence change to eligibility for New Zealand Superannuation might impact Kiwis who spend time working overseas. Read the report.
Celebrating our everyday 'Super' heroes
---
As part our public advocacy work related to the RRIP we have been running a small campaign to highlight the role NZ Super plays in helping older New Zealanders to contribute to their communities and their whānau. We worked with illustrator Ross Murray to create portraits of four people and then brought their stories to life in animated videos voiced by their friends, grandchildren and work mates. A series of case studies have also been developed to provide further illustration of how people aged 65 and over are managing different lifestyles.
Much of the RRIP research is pointing to just how important NZ Super is now, and will be in the future, for those heading into retirement. This work is a chance for us to get people thinking about the value NZ Super brings to so many. You can see all the videos and read some of the case studies here.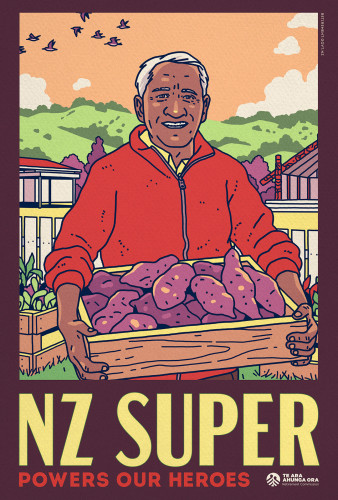 Retirement Villages
---
Retirement Villages Stakeholder Forum
After two years of COVID disruption we are finally hosting the Retirement Villages Stakeholder forum on August 3 which will be opened by Hon Dr Megan Woods. As part of the forum, we will be sharing some of the insights gathered on looking at the possibilities of standardising the Occupation Right Agreements and ways to improve the complaints and disputes resolution process.
Standardising the Occupation Right Agreement
Following feedback received from the white paper on the retirement villages legislative framework and the recommendations included in the summary report and recommendations, we investigated the feasibility of a standardised Occupation Right Agreement (ORA). This work is part of our ongoing retirement villages monitoring programme where we undertake an annual research/investigation project.
The report concludes that it is feasible to standardise an ORA, with customisation for unique terms, noting the complexity of current documentation practice. The best way to move forward with this would be as part of the legislative review. The report is available to read here.
Improving retirement villages complaints and disputes resolution process
This project focused on understanding the various options proposed as improvements to the current retirement villages complaints and disputes resolution process, and how these align to the Aotearoa Best Practice Disputes Resolution Framework. We held a workshop in May 2022 with various stakeholders involved in the complaints and disputes process to discuss options for improvements. Following on from this workshop we have produced a report that is available here.
We are pleased that the Government intends to begin a review of the Retirement Villages Act 2003 this Parliamentary term and that the scope of the review will be confirmed later this year. Both reports provide insights and research that will be relevant to the legislative review.
National Strategy for Financial Capability
---
Annual Report
We published our first annual report highlighting the activity that has taken place across the first year of the National Strategy for Financial Capability. We have made a good start with many of the initiatives outlined to start in year one of the three-year strategy underway or completed. We'll be reflecting on how things have gone to date and what we could do next as part of the upcoming conference. The full report is available here.
Power of Together Conference – August 24 – 25, Wellington
The countdown is on to the National Strategy for Financial Capability Conference with spots filling up fast. We will hear from industry, community partners, entrepreneurs, government, and Ministers on what they are seeing and what is shifting the dial for New Zealanders and their money. For the full agenda and to secure your free ticket visit.
It Starts with Action
The FSC-led, three-month 'It Starts With Action' women's focused campaign has drawn to a close with fantastic support and involvement from across the industry. This was one of the first-year initiatives in the Nat Strat: the FSC, Women in Super, and the wider industry has done an outstanding job profiling and covering a range of topics and challenges facing women. Those attending the Nat Strat conference will be able to hear more about the success and the action plan being developed.
Upcoming webinars
Register now for 'The NZ Savings Gap. How do we bridge it?' Taking place 4 August. Join us for an interactive session where we will share research, talk behaviours, and have a breakout session to hear your thought on what could shift the dial for New Zealanders and their savings.
This will feed into a working group exploring what the finance sector could do to help NZers save (those that can afford to). This project derives from Terms of Reference #4 of the RRIP (see above).
Our following webinar on 18 August 'New Zealanders and their money. The pandemic effect' will be the chance to hear research and insights from government, community, and industry on what they are seeing with New Zealanders and their money.
What's new for Sorted.org.nz
---
New tools
We are continuing to update a range of our tools and add new ones to Sorted.org.nz. Our new Debt calculator is live. There are a range features and highlights include being able to add in buy now, pay later debt, and the ability to chart the quickest path for users to be debt-free. So, no matter which types of debt people are carrying, the tool gives a bird's eye view of someone's position – and how to better it meaningfully. It continues to encourage users of the tool towards choosing the lowest interest outcome, which they can save hundreds, if not thousands, in interest and fees.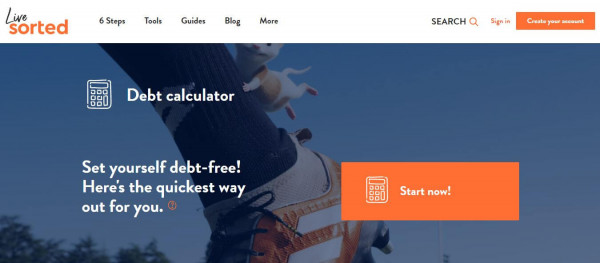 We've also launched Investor profiler. This is helping people gain a greater understanding around investing and working out how much risk is right for them. It depends on your personality, situation and the timeframe you're investing for. They're able to build their investor profile to help them work out what sort of investments might be right for them.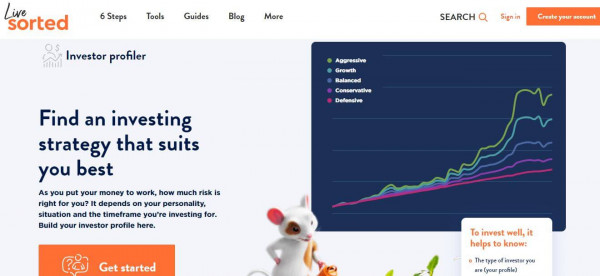 New guide
The Cancer Society and Sorted.org.nz teamed up to create a new financial and legal resource for New Zealanders facing a serious or terminal diagnosis. The recently launched life guide is the first step towards helping make the financial journey of patients easier to navigate.
New blogs
We've been running a cost-of-living series of blogs on Sorted.org.nz, providing helpful information and real-life examples of how people are managing in this increasingly challenging times. We've covered everything from side hustles, the use of Buy Now, Pay Later schemes, how to save money on groceries, to tips on how to make your money go further.
Te whai hua – kia ora, Sorted in Schools
---
General
We now have more than 415 secondary schools and kura registered for Te whai hua – kia ora, Sorted in Schools, that's 81% of kura and 78% of secondary schools. We were pleased to see that despite the impacts that COVID-19 was having on schools we still ended up with approximately 68% of the schools registered using Sorted in Schools over the last financial year (ending 30 June).
New Pacific resources
Te whai hua – kia ora, Sorted in Schools has launched a range of new resources that provide Pacific values and contexts for financial capability learners in Years 9 and 10.
The resources include an interactive game, Motu Quest; an E-learning module, including teacher guides; and a separate financial capability learning planner with teacher resources and student self-directed planners.
All resources have Pacific culture woven into the learning through illustrations, cultural references and different Pacific languages. Motu Quest features islands inspired by eight different Pacific nations and their culture. The e-learning module provides in-depth financial capability lessons which highlight Pacific People's real-life stories about their financial knowledge captured through video. These lessons link to tasks and activities. The aligned student planners compliment the online resources by providing the opportunity for self-pace learning.
New tax resources for schools and kura
Te whai hua – kia ora, Sorted in Schools has launched a new learning taxation module in partnership with Inland Revenue, Te Tari Taake for schools and kura.
It gives rangatahi the opportunity to learn about how tax works, whether they are a future employee, entrepreneur, or contractor. The resources have been developed for both English Medium Education and Māori Medium Education.
Money Bites for teachers
We're running Money Bites webinars for teachers to take part in as part of their own professional learning development. The free series helps expand general money knowledge and improve their own personal finances in the process. The full schedule is up for the year ahead.
Sorted at Work
---
Our Sorted at Work programmes has been growing exponentially by 48% over the past financial year, seeing more than 4000 participants completing our programmes in 2021/22. We now have more than 100 Sorted at Work organisations booking our programmes and have delivered almost 200 of our programmes to them. We're particularly thrilled at the participant response we've been getting, with 97% saying participating increased their financial confidence, 97% value the programmes, 99% trust the information provided and 97% were motivated to take action. There are a range of bite sized courses available, more information can be found here.
Sorted in Communities
---
In Sorted in Communities we've continued to partner with key agencies and other groups to support the delivery of financial capability courses across the motu, delivering almost 900 in 2021/22.
Te Puni Kōkiri
Our partnership with Te Puni Kōkiri has seen 333 participants complete the Sorted Kainga Ora programme for whanau Māori to support their housing aspirations. We are thrilled to have been able to resume our in-person facilitator training after a long hiatus due to the impacts of COVID-19. We attracted interest from the far north of Kawakawa down to the deep south of Waihōpai Invercargill. We also ran facilitator training workshop at the Claudelands Event Centre, Kirikiriroa Hamilton. The two day event had 14 attendees as well as special guest speakers from the previous facilitator rōpu Ben Armstrong and Ezra Hirawini (Young New Zealander of the Year 2022) and co-founders of Nau Mai Rā -a kaupapa Māori energy retailer. Post training each trained facilitator can deliver the Sorted Kāinga Ora programme to whanau Māori.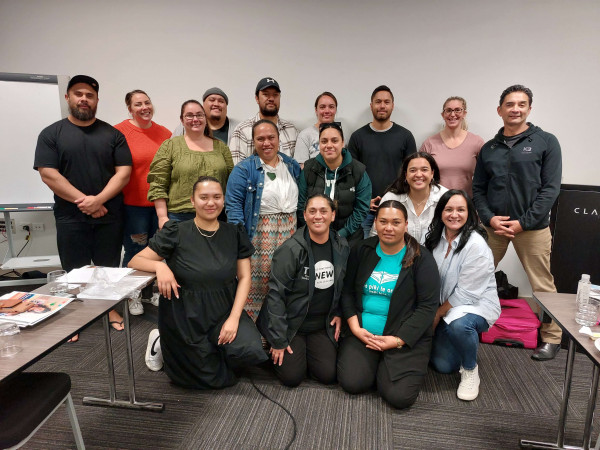 Sorted Pacific Peoples Pathways to Homeownership
We have had 305 Pacific households complete the Sorted Pacific Peoples Pathways to Homeownership which is being delivered by Skills Update Training and Education Group on our behalf.
The programme is getting some great feedback from the community, with 96% saying they found it valuable as a pathway to their first home and 97% found the programme included Pacific cultural values.
The Ministry for Pacific Peoples has funded Te Ara Ahunga Ora to develop this programme which will be delivered to 1200 Pacific households over three years. We are delighted with the immediate success of this partnership.