Hello from Nick
---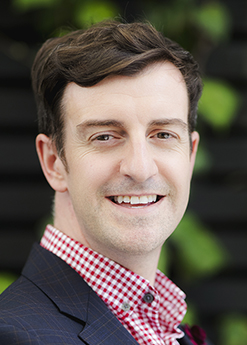 Kia ora koutou katoa and welcome to the first Update from Sorted in Schools, Te whai hua – kia ora, a new quarterly initiative for our many stakeholders across the government, community and corporate sectors. Here you will find news of what we're up to, links to research and information that might help you in your work, and invitations to collaborate with us as we all strive to enhance the financial capability of young New Zealanders.
I'm pleased to report Sorted in Schools, Te whai hua - kia ora continues to achieve outstanding results. To date, 72% of secondary schools and 58% of kura have registered for the programme. In addition, more than 1200 teachers are using the resources, and more than 486 have taken part in professional learning development.
As many of you will be aware, CFFC research revealed the financial vulnerability of many families due to the effects of COVID-19. We found 34% of households were in difficulty and 40% were at risk of tipping into hardship. The need for a programme that equips our young people with the skills and knowledge to be financially resilient is greater than ever. Sorted in Schools, Te whai hua – kia ora builds on the strengths, needs and aspirations of every student to enable them to reach their goals throughout their adult lives.
I hope you enjoy our update,
Hei konā mai,
Nick Thomson
Director – Financial Capability
Please forward this newsletter to anyone you think may be interested. They can subscribe by emailing schools@cffc.govt.nz
Meet the Sorted in Schools team
---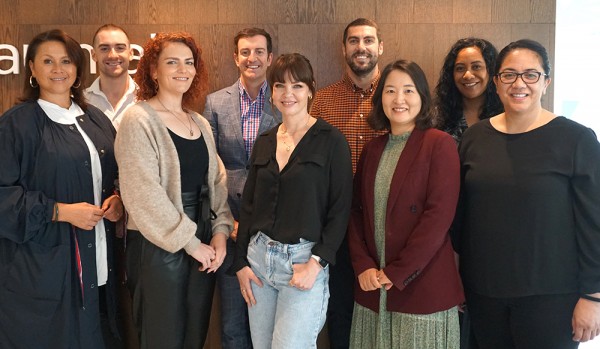 The CFFC's Sorted in Schools team: From left, Marina Kawe-Peautolu (Ngāti Ranginui, Ngāti Kahungunu, Ngāi Tahu), Kaitakawaenga/Learning Designer MME; Paul Nicolini, Learning Delivery Administrator; Jill MacDonald, Learning Specialist - Schools; Nick Thomson, Director – Financial Capability; Tista Lythe, Learning Development Lead; Marc Harris, Learning Delivery Lead; Su Min Ahn, Learning Designer EME; Liline Hewett, Learning Development Administrator; Erin Thompson (Tainui, Te Arawa, Ngāi Tāmanuhiri), Kaikōkiri/Learning Specialist – Kura
What's new in Sorted in Schools?
---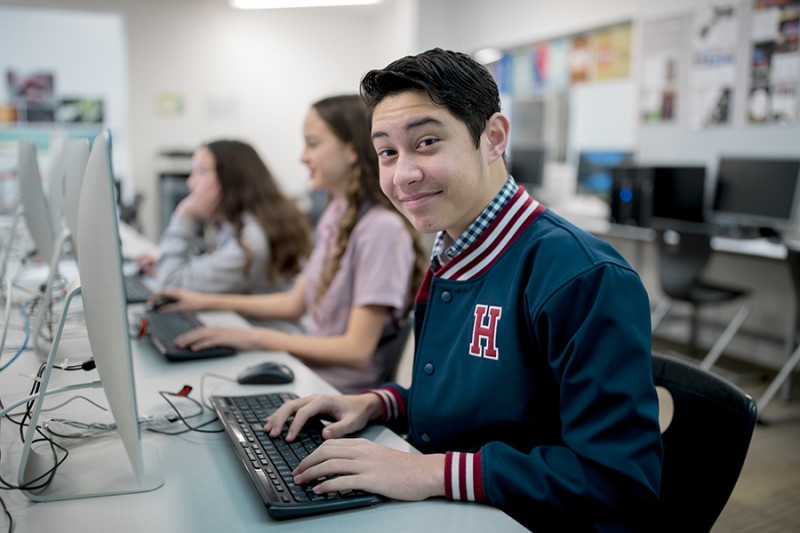 Sorted in Schools recently launched new resources to support the assessment of Economics and Mathematics & Statistics achievement standards. The materials support one NCEA Level 1 standard and four NCEA Level 2 standards.
The materials that support each standard are designed as a module to provide students with the opportunity to gain credits towards NCEA qualifications through a financial capability lens. The five learning modules are designed to give teachers an overview and guidelines to using the materials, and give students engaging and meaningful content and activities. It is also possible to request an assessment material package for each standard which includes an NZQA accredited assessment task, assessment schedule and marking schedule. You can do this through sortedinschools.org.nz
We also re-released materials that support the assessment of eight Financial Capability unit standards. The materials for each standard now include a student booklet in an interactive PDF format. Following teacher feedback we compiled guide booklets to help them teach and assess NCEA Level 1 and Level 2 resources.
A spotlight on Te whai hua – kia ora
---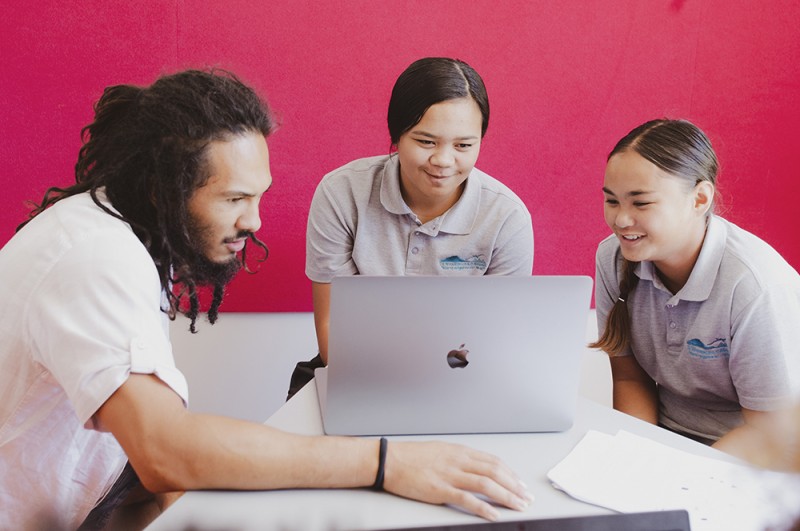 Te whai hua - kia ora is Sorted in Schools' Te Reo programme for Kura Māori. It takes a holistic and distinctive te ao Māori view on collective financial wellness. The resources help learners to approach and understand topics such as financial identity, financial capability and financial sustainability from a context that is underpinned by te reo Māori, tikanga Māori and mātauranga Māori. Utilising traditions, stories and examples from well known tīpuna such as Māui Tikitiki ā-Taranga, Te Ika-ā-Māui, Kupe, Hoturoa and Te Rauparaha, Te whai hua - kia ora centres students firmly within their own context and identity while introducing them to topics of financial capability.
A suite of learning and teaching resources has been developed for students in Years 9 and 10. In addition, NZQA-approved assessment materials for Years 11 to 13 will support students to achieve credits towards their NCEA qualifications.
Introducing our PLD programme
---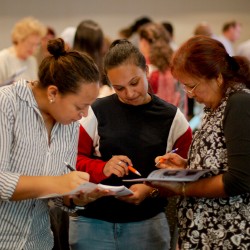 Sorted in Schools' 2021 PLD programme kicked off in March with a series of webinars around the launch of resources to support the assessment of Economics and Mathematics & Statistics achievement standards. Registration was high and the webinars led to engaging conversations with teachers, who were excited to try out the resources in their classrooms. Teachers were appreciative of the CFFC creating free, readily accessible content for their senior students in the achievement standard arena.
The aim of our PLD programme is to offer a range of free events that are informative and have a practical hands-on aspect. We want teachers to walk away feeling equipped with the tools and skills to successfully teach how to make good money decisions through the financial capability progressions in their classroom. We recognise teachers are busy people and our PLD programme is designed for individual or school needs. Teachers can dip in and out of activities in their own time, or arrange a personal visit from our Schools Learning Specialist, Jill MacDonald. Keep updated on our future events at Professional Learning Development | Sorted in Schools. We are planning our next nationwide workshop in May/June.
Research and evaluation
---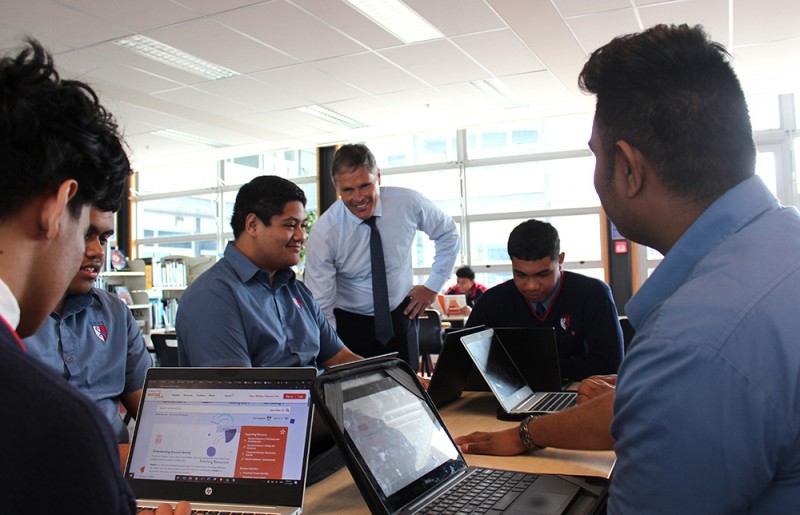 At the CFFC we are committed to evaluating the impact of our Sorted in Schools programme. The evaluation report released last year showed the programme positively impacts students' knowledge and attitudes about money, and, two years after its introduction, there are early signs it is promoting positive behaviour, with students thinking and talking more about money, and using what they learned.
This year we want to address several findings and recommendations from the evaluation to further strengthen the programme.
The first is working with Pacific teachers and students to put a Pacific lens on the programme. Secondly, we want to get a better understanding of kaiako and teacher PLD needs by developing a sustainable PLD framework.
Sorted in Schools, Te whai hua – kia ora has commissioned two pieces of research to be undertaken by NZCER to investigate:
How to transform existing resources that will resonate with Pacific people and how to develop new resources that align with Pacific values.
What are the principles that underpin successful PLD, and how can it best support teachers and kaiako as they embed the programme in their school?
Both pieces of research are due to be completed by 30 June.
We will conduct an evaluation of the full programme this year, with a greater emphasis on Te whai hua – kia ora. This report will be released in September.
What's next?
---
Interactive resources


From our evaluation we know that students like to learn about money in a fun and interactive way. To complement our Year 9 and 10 resources we have spent the past 18 months developing interactive resources for both English Medium and Māori Medium education.
These activities can be done at home or in a classroom setting. They give students the opportunity to learn about needs and wants as they plan a supermarket shop for the week, or how to plan a party within a set budget. The party planner will be available in te reo Māori in mid-May.
A new interactive resource giving students insight into managing money in retirement will also launch in May.
Unit Standard Assessment Materials for MME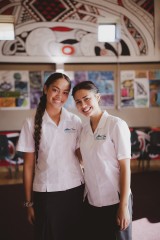 The next addition to Te whai hua – kia ora will be Level 2 and Level 3 Unit Standard assessment materials, due early May. The materials focus on topics that analyse personal financial investment options, help students examine and select personal financing options for purchasing a property, understand the impact of external factors on personal finances, and more.
All English Medium online activities can be found here and for Māori Medium activities here
PLD roadshow – May 2021
During Term 2 we plan to deliver nationwide workshops to help increase teacher confidence when making assessment judgements for our unit standard assessment materials.