---
The launch of Sorted in Schools and a programme to help Māori assess their readiness for home ownership were two highlights of CFFC's 2017-18 year, as detailed in its Annual Report.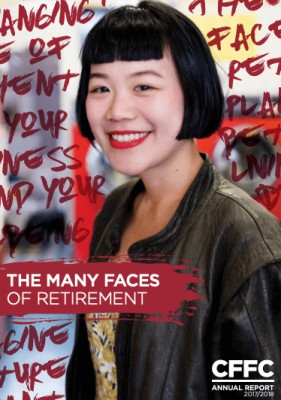 Released in December 2018, the Report also features first person stories by participants of CFFC's Sorted Community and Sorted Workplace courses, and by residents of a retirement village. They talk about how taking part in our financial capability programmes changed the way they made decisions about money, and in some cases, improved the future of their whole family.
Video versions of their stories can be found here
In 2017 the government granted CFFC $10 million over four years to develop and roll out a financial capability programme for secondary students. Called Sorted in Schools in reference to CFFC's respected sorted.org.nz website, the programme had 79 schools representing 59,000 students involved by the end of June this year.
CFFC also worked with Te Puni Kōkiri to develop Sorted Kāinga Ora, a programme of workshops to be run by selected rōpū around the country to help whānau assess whether they are ready for home ownership, and if so, to connect them with organisations to assist them in reaching that goal.
Other highlights from the annual report were:
153 organisations involved in the National Strategy for Financial Capability, led by CFFC
319 attendees at the biennial Financial Capability Summit held in Auckland in June, with $1.2 million worth of media coverage generated
More than $12.5 million worth of media coverage gained for the work of CFFC during the 2017-18 year
2 million sessions and 1.2 million users of sorted.org.nz
Nearly 244,000 Sorted Facebook engagements
More than 274,000 YouTube views of CFFC videos
The Annual Report also details the various measures government uses to assess CFFC's performance, and how CFFC exceeded these, as well as the financial statements.
Click here to read CFFC's 2018 Annual Report