Hello from Jane
Kia ora koutou katoa,
You'll see in this edition of our quarterly update that we're now sporting our new name and branding. Te Ara Ahunga Ora translates to 'the pathway to developing long-term wellbeing'. It reflects our purpose to empower the people of Aotearoa on their journeys to a better retirement and affirms our commitment to improve retirement outcomes for all New Zealanders, so that everyone can retire with confidence.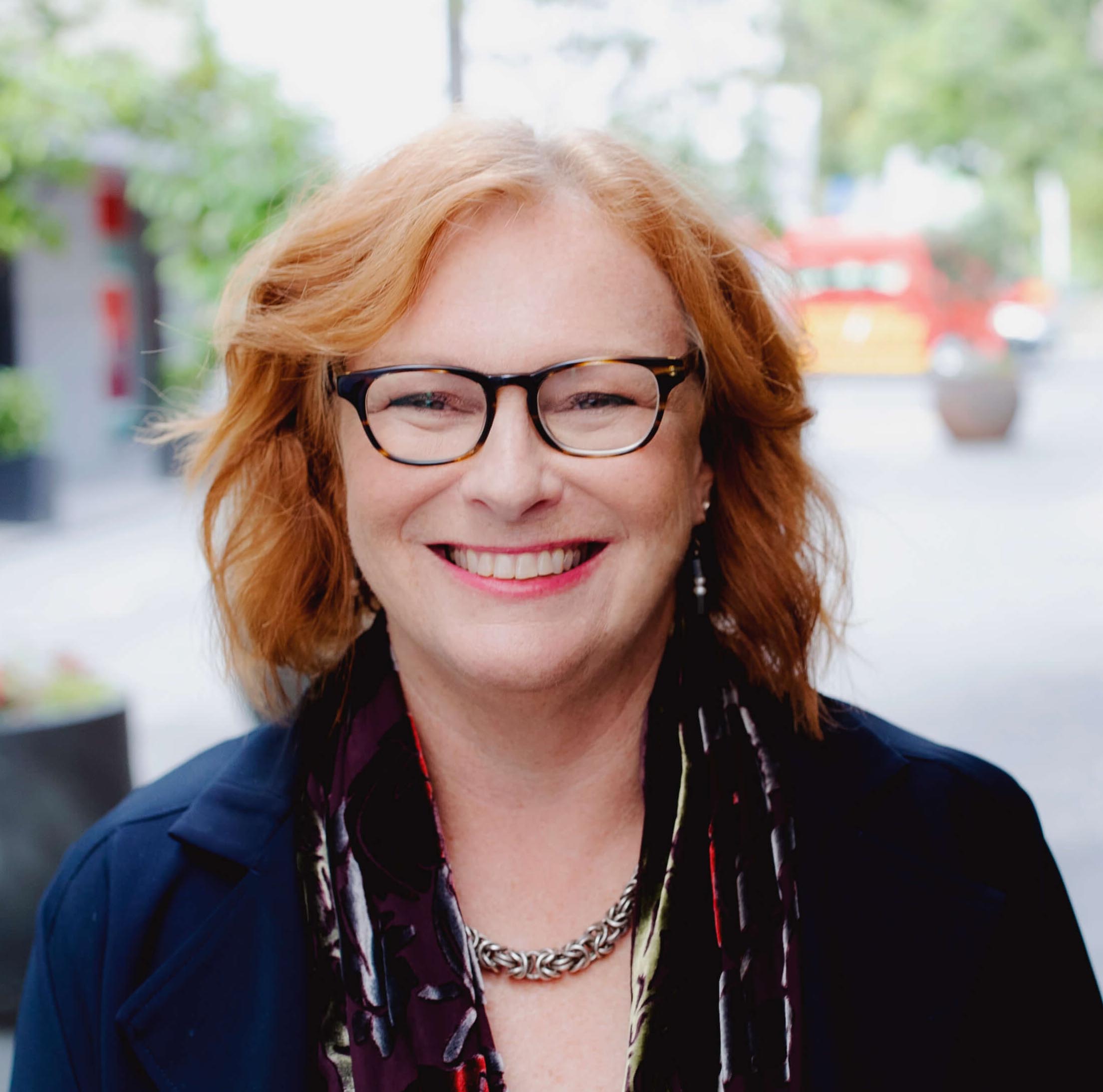 ---
Embracing our new Māori name led us to consider whether our English name was still an accurate reflection of our purpose. Financial capability is a crucial aspect of what we do, and we're heavily involved in these activities as you'll see below. But financial capability, per se, is not the principal reason we exist. Fincap is quite a crowded space these days, so strategic focus and purpose for our small agency is crucial.
We believe our original name, the Retirement Commission, better encapsulates the breadth and depth of our work. Te Ara Ahunga Ora Retirement Commission reflects the different journeys we take towards retirement and returns us to our core purpose.
You'll see below we've been a hive of activity in policy, fincap, villages, and research.
One of my statutory roles is to monitor the effects of the Retirement Villages Act. After hearing much debate and complaint from various parts of the sector I decided to deep dive into the various issues to encourage more informed discussion.
Last month we released our summary report and recommendations in response to nearly 3300 submissions on a white paper calling for a full review of the legal framework. The views of residents (for) and industry (against) are still quite polarised, but we intend to keep working with industry on areas they can improve for residents until Government decides how it wishes to take action.
Keep an eye out later this month for a significant research report – the New Zealand Financial Capability Survey. Based on a UK-developed financial capability model, this new annual survey will provide detailed information on financial wellbeing, knowledge, confidence, attitudes and inclusion across different groups of more than 3000 New Zealanders. We'll share it with all of you via a special email.
Money Week 2021 is fast approaching. It runs from 9-15 August and this year builds on the 2020 theme of 'Just wondering', encouraging New Zealanders to ask questions about money. Our just-released stakeholder toolkit is to help you tailor the theme for your own audiences.
Finally, I'd like to acknowledge our popular Director Communications Estelle Sarney who has just left us after 3 ½ years to join Genesis. Estelle has been a highly effective comms leader for us and has been a great personal support as I came up to speed as the new Commissioner. We will miss her hard work and wise counsel and wish her all the best.
Jane Wrightson
Mana Ahungarua / Retirement Commissioner

Please forward this newsletter on to anyone you think may be interested. They can subscribe by emailing newsletter@retirement.govt.nz
Meet our Kaihautū, Dr Kathie Irwin
---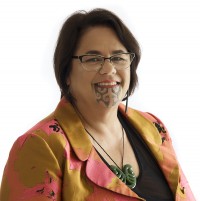 Ko Hikurangai me Moumoukai ngā maunga,
Ko Waiapu me Nuhaka ngā awa,
Ko Ngāti Porou me Rakaipaaka ngā iwi,
Ko Putaanga me Tane-Nui-A-Rangi ngā marae.
No ngā motu a Orkney, Scotland me Ireland ētahi whakapapa hoki.
I am a third generation Māori, woman, educator, and have been appointed to the newly created role at Te Ara Ahunga Ora of Kaihautῡ, Director Māori Development. The purpose of the position is twofold: to upskill kaimahi in cultural capability as part of the organisation's Māori development journey; and to work on specific external projects that require a better approach to considering the needs of Māori stakeholders.
For example, the new National Strategy for Financial Capability includes engagement with Māori working in the financial capability sector and includes a major project to be led with Māori. I will also lead the project "What does retirement look like for Māori?", taking a kaupapa Māori approach to research.
Public service and social justice are deeply embedded in my bloodlines. My passion inspires me to contribute to nation-building in innovative and creative ways that are framed by our Ngāti Porou tipuna Sir Āpirana Ngata's whakatauāki (proverb) "E tipu, e rea" (embrace the best of both worlds to flourish). This proverb speaks to the possibilities of bicultural and bilingual models of change that create authentic social inclusion.
Having trained as a teacher, my early career took me into tertiary education. As a Māori academic I specialised in Māori education, research and development over 20 years, at Massey University, Victoria University, Christchurch College of Education and Te Whare Wānanga o Awanuiārangi. My second career has been in senior management and governance, spending more than 20 years in roles across the public sector, and the NGO, iwi, tertiary education, and research sectors. The most recent of these governance roles was on the Board of Te Wānanga o Aotearoa, where I was a Minister of Education nominee.
In those roles I have championed the Treaty, diversity and inclusion, and led Māori strategies enabling organisations to create real change, measured in concrete outputs and transformed outcomes. I look forward to continuing this work at Te Ara Ahunga Ora.
National Strategy for Financial Capability
---
Introducing Rachel Beckett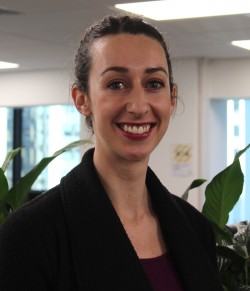 Last month we were sad to farewell Dr Brenda Leeuwenberg, who did such a sterling job of relaunching the National Strategy for Financial Capability. But we're so pleased that Rachel Beckett, our new National Partnerships Lead, is picking up the reins. Rachel joined us from Auckland Transport where she consulted with communities to improve project outcomes. Her previous roles focused on developing trade linkages between New Zealand and the UK, growing the market for Fairtrade products, and developing partnerships with local banks in Kenya to grow a micro-enterprise scheme. She comes with a huge passion for financial capability and is excited to work alongside our many partners.
Primarily Rachel's role will be to progress the National Strategy as we and the sector work together to create consistent content and demystify money for New Zealanders. Rachel is always keen for coffee and a chat and looks forward to meeting as many of you as possible. You can contact her at rachel@retirement.govt.nz
Policy & Research
---
Caution on Super residency bill
The Retirement Commissioner issued a note of caution regarding proposed changes to eligibility for NZ Superannuation. The New Zealand Superannuation and Retirement Income (Fair Residency) Amendment Bill looks likely to change the residency requirement to receive NZ Superannuation from 10 to 20 years. The changes impact people aged 63 or younger, which we believe does not leave time for them to make alternative financial plans if necessary. The Retirement Commissioner noted that such changes are not in line with the Purpose Statement for the Retirement Income System she issued last year.
Policy paper series
We are embarking on a plan to ensure often-arcane policy and practice around retirement income matters is more accessible to the general public, and interested officials, to improve discussion. Our latest policy paper has just been released. Policy Papers 2021/02 New Zealand retirement income policies and how they compare within the OECD looks at NZ Superannuation and KiwiSaver and considers how they compare internationally. Check out the full paper or the one-page summary.
Coming soon: The New Zealand Financial Capability Survey results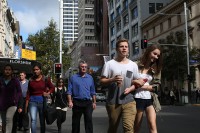 A significant report from a new annual survey will be shared with stakeholders and the public later this month. The New Zealand Financial Capability Survey will provide detailed information on financial wellbeing, knowledge, confidence, attitudes and inclusion across different groups of more than 3000 New Zealanders. Based on the financial capability model of Professor Elaine Kempson, the initial survey will set the benchmark for annual tracking and trends reporting and will be widely shared to provide data for the sector.
Older Persons' Forum, 24-25 August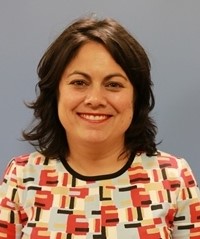 Te Ara Ahunga Ora is holding its first Older Persons' Forum from 24-25 August in Wellington, to be opened by the Minister for Seniors, Hon Dr Ayesha Verrall.
The forum will bring together stakeholders from across the retirement sector to discuss current and emerging issues faced by retirees. Discussions will help inform the Terms of Reference for the upcoming 2022 Review of Retirement Income Policies. Topics for debate will include housing and employment for older people; and the Office for Seniors will share its draft Action Plan for Older Workers. We look forward to meeting with stakeholders to consider how to help improve retirement outcomes for future retirees.
The forum is an invitation only event and we have limited numbers. However, if you would like to express your interest in attending, please email us at office@retirement.govt.nz
Financial Capability
---
Sorted in Schools, Te whai hua – kia ora!

Coming soon: two exciting launches
There are two new exciting launches coming up for Māori Medium Education – a party planner interactive and level 2 and level 3 unit standard resources.
Sorted in Schools Te whai hua kia ora! Stakeholder newsletter
The next issue of our quarterly newsletter updating stakeholders on the programme's progress is due out in late July. If you're not yet on the mailing list and would like to be, please email schools@retirement.govt.nz
Sorted at Work
New investor workplace course on the way
With interest rising in investment education, our popular two-day Get Invested course is being refreshed to be available in shorter, bite-sized sessions that can be delivered either as in-person seminars or webinars. The content will cover the importance of goal setting, risk profiling, research and seeking advice, along with overviews of investments such as KiwiSaver, managed funds, shares and cryptocurrencies. The new course will be available to our workplace clients later in 2021. Click here to learn more about the Sorted at Work programmes available.
Sorted in Communities
Kāinga Ora partnership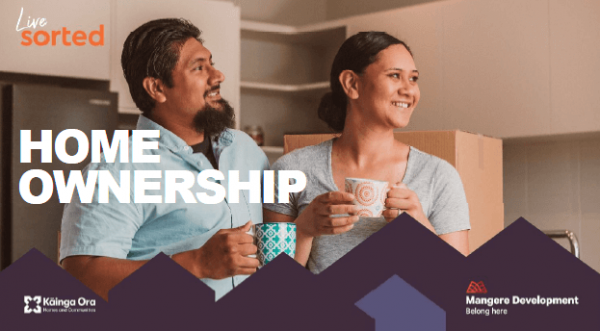 The final cohorts of the Kāinga Ora Sorted Home Ownership workshops graduated in June. This pilot programme was well received and focused on financial capability and preparedness for Mangere locals, with each workshop sold out. Three cohorts participated in face-to-face and online sessions, collectively increasing their confidence by 41%. Discussions continue with Kāinga Ora and Mangere Development on the next steps for this work.
Ministry for Pacific Peoples partnership
As part of our ongoing focus to enhance the financial capability of Pacific Peoples, we have signed an MOU with the Ministry of Pacific Peoples. Over the next four years we will build the financial capability of 1200 Pacific households and assist them in achieving their housing aspirations. We are now seeking to appoint an organisation to develop and deliver this important project and have published our Request for Proposal . We invite applicants to submit their application by Monday, 9 August.
Sorted.org.nz
Sorted tools get an update
This month we're relaunching our KiwiSaver Calculator. Sorted users will be able to see how much they're on track to have for their first home deposit and see what impact this will have on their retirement savings. We're also releasing an updated Retirement Planner tool to help Sorted users plan for their retirement. Keep an eye out for our new guides template and improved user journey in July.
What's new on Sorted
We're working on a revision of our retirement guides. This will include some new content as well as reorganising existing content to better serve our younger audiences looking to plan for retirement, as well as those nearing and in retirement.
And new blogs have keyed into topical events such as Samoan Language Week and Matariki, focused on our content pillars, and audience priorities, as well as growing our contributor base to amplify more diverse voices.
Cancer Society partnership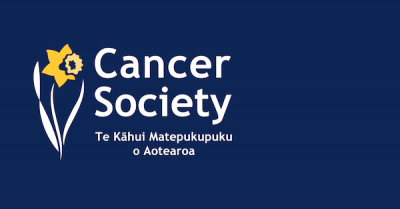 We're delighted to be working with the Cancer Society and a community aid organisation called Support Crew, along with a diverse group of stakeholders, to develop a base resource to support New Zealanders with their financial choices when facing a health crisis. We plan to produce a Sorted guide and a blog to support the wider project.
Reaching younger audiences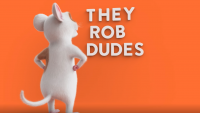 As well as supporting under 35s with enhanced calculators, new blogs and refreshed guides, we've been busy connecting with them to build awareness through a targeted campaign, 'Making Sense of Money'. It launched in April and drew attention by using our updated Sorted Mouse and some clever anagrams. The campaign delivered significant reach and engagement across Tik Tok, Twitch, YouTube and Spotify, with more than 700,000 people reached on launch day. The most popular anagram was 'Navels Orate' (Learn to Save) followed by 'Able Nun Investigator' (Learn to Invest).
Money Week 2021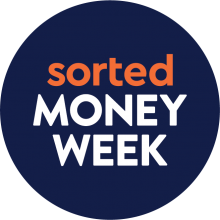 Money Week runs from 9-15 August. Your stakeholder toolkit is now live on our website with lots of creative content to help you bring Money Week to life for your audiences. There, you will also find key messages and tips on how to use the resources. We'll be adding more resources over the next few weeks. Look out for Money Week email updates.
Our own plans for promoting Money Week are in full swing and will feature a fun media partnership to get people talking, as well as fresh content on the Sorted website. More details to come.
Sorted's 6 Steps update
The 6 steps, led by the refreshed Sorted Mouse, continue to support people on their journey to getting their money sorted. Have you tried them?
New KiwiSaver default providers
Following the Government announcement of the new KiwiSaver default providers, we updated content across the Sorted site and published a summary of what you need to know for consumers.
Retirement Villages
---
Review of legal framework recommended
In June we released a report and recommendations following public consultation on a white paper that considered the effects of the complex legal framework governing the retirement village sector.
The report calls for a review of retirement villages legislation to reset the balance of power between consumers and village operators.
We received nearly 3300 submissions on a white paper discussing the framework. While most were from individuals and retirement village residents, others came from operators and other stakeholders including lawyers, supervisors, and consumer advocates.
We concluded that retirement villages legislation was at risk of becoming outdated and unfit for purpose, requiring urgent review to eliminate unfair terms in contracts and better protect the rights of consumers.
The report is now with the Associate Minister of Housing (Public Housing), Hon Poto Williams, and her officials at the Ministry of Housing and Urban Development. They will decide whether to undertake a review of legal framework, and if so, its terms of reference.
A review process would provide an opportunity for consultation with stakeholders to ensure consideration is given to how any potential changes may impact on both residents and operators, to ensure a fit-for-purpose legal framework that is fair and balanced for all.
Coming soon: Retirement Village Stakeholder Forum, 23 August
We were not able to host our annual retirement village stakeholder forum last year, so we are delighted to announce that this event is back on the calendar for 2021. It will be held in Wellington on 23 August. Presentations will include a summary of feedback received on our white paper on the retirement villages legislative framework. We will also hear from speakers from across the sector. We will be in touch with retirement village stakeholders with further details.