---
KiwiSaver members will now be able to alter their contributions to one of the new rates of 6% or 10% as law changes come into effect.
From Monday, April 1, changes to KiwiSaver enacted in the Taxation (Annual Rates for 2018–19, Modernising Tax Administration, and Remedial Matters) Act take effect.
The law also opens KiwiSaver to new members aged over 65 for the first time, giving them access to the scheme as a provider of low-cost managed funds through retirement.
The name "contributions holiday" changes to "savings suspension" to remove the positive connection with a "holiday" and better reflect what occurs. The default suspension period has been reduced from five years to one year, when a member could consider whether to extend their suspension for another year.
And from July 1 the lock-in period that required people over 60 to remain in the scheme for five years before withdrawing their money will be removed.
All of these changes came as a result of recommendations made in the Retirement Commissioner's 2016 Review of Retirement Income Policies.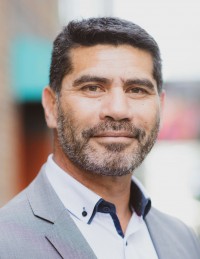 Acting Retirement Commissioner Peter Cordtz said it was pleasing that the current government had seen the benefit of actioning the recommendations in law.
"Changing to one of the new contribution rates could make tens of thousands of dollars difference to a person's retirement savings over the course of their working life," says Cordtz.
"We had many New Zealanders tell us that the gap between 4% and 8% was too large for those able to contribute more, so they felt stuck on the lower rates. Others wanted the ability to save even more for their retirement."
"Adding more contribution rates gives members more flexibility and control over their saving."
Inland Revenue figures showed that 24% of members contribute at the 4% rate, but only 9% of members contribute at the 8% rate, indicating more might take up a 6% option. Those already on 8% might consider increasing their contribution to 10% to maximise their retirement savings.
Allowing entry to KiwiSaver to people over 65 removes a policy inequity, providing another investment option for this age group, and allowing employers to voluntarily make contributions for all employees over 65.
Reducing the default period for a savings suspension would aid long-term saving, says Cordtz. In the year ended June 31, 2018, 136,000 members were on a savings suspension. Almost 84% intended to suspend saving for the former default period of five years.
"Stopping contributions for five years had a significant impact and disrupts long-term saving," says Cordtz. "Not only did members' accounts not grow by their contributions, but they also missed out on their employers' contributions, the government contribution of up to $521 a year, and returns from that money being invested. For many people five years was likely to be longer than necessary and a one-year renewal provides a prompt to reconsider their position and assess whether they can restart saving."
On April 1 2018 another recommendation from the 2016 Review became law, making it compulsory for KiwiSaver providers to disclose the total dollar cost of all fees on annual statements.
Cordtz said it was satisfying that CFFC continued to influence policy change to the benefit of New Zealanders as the 2019 Review of Retirement Income Policy gets underway. Recommendations from the 2019 Review are due to be tabled in Parliament in December.
How much difference could the new rates make to your KiwiSaver savings?
Using CFFC's Sorted calculators, we tried the following scenarios:
For a 21-year-old earning $45,000 per year, lifting their contributions to the new rates would generate tens of thousands of dollars more in savings across their working life:
From 4% to 6%: Savings increase $88,000 from $277,000 to $365,000
From 8% to 10%: Savings increase $78,000 from $435,000 to $513,000
From 3% to 10%: Savings increase $275,000 from $238,000 to $513,000