---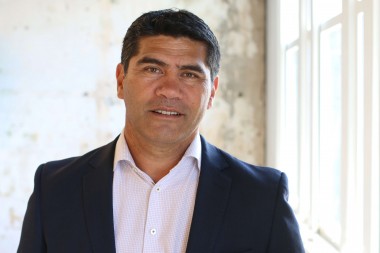 The Commission for Financial Capability (CFFC) welcomes government moves to crack down on loan sharks announced today.
"Our community partners work with families every day who are in crippling cycles of debt as a result of the predatory actions of loan sharks and unscrupulous truck shop operators," says the Head of the CFFC's Community Programmes, Peter Cordtz.
"The measures announced by the Prime Minister and Minister of Commerce and Consumer Affairs will go a long way to restricting the impact of these opportunists on vulnerable families."
Prime Minister Jacinda Ardern and Minister of Commerce and Consumer Affairs Kris Faafoi (pictured) announced measures including capping the total interest and fees charged on a loan to 100%, stiff penalities for loan sharks who break the rules, and a 'fit and proper person' test for lenders, door to door salespeople and truck shops.
Once the new laws are enacted by 2020, if someone borrows $500 they won't have to pay back more than $1000. Those who try to make people repay more will face fines up of to $600,000.
The law will also be strengthened to give consumers more power when asking uninvited salespeople to leave their premises, including strengthening the legal status of 'do not knock' stickers.
The CFFC runs Sorted financial capability courses in communities and workplaces, often in partnership with other government agencies that help low-income families.
Cordtz said families targeted by third tier lenders were those who could least afford to take on high-interest debt, were less likely to be aware of their rights and were often "so consumed by the urgency of now, they feel they have no alternatives".
"High interest debt traps them in poverty and hinders not only their own future but that of their children. The government's action will act as a circuit breaker to help families climb out of debt, as will continuing education about their rights and how to move forward," said Cordtz.